This is an archived article and the information in the article may be outdated. Please look at the time stamp on the story to see when it was last updated.

Family members who want to stay connected with their elderly relatives have a new option: a wireless tablet for seniors who don't typically use computers.
It's called the Claris Companion, and it combines a computer, monitoring device and digital picture frame into one package.
It has a 10-inch touch-screen with large text and buttons, amplified sound and comes in a thick bamboo frame that's easy to hold on to, plus a docking stand that props it up and keep it charged
It provides simplified access to email, text messaging, photos and the Internet, along with a host of additional features like event and medication reminders, a daily check-in button, wellness survey's and exercise videos. It even let's you configure the tablet to meet the specific needs and abilities of the senior user.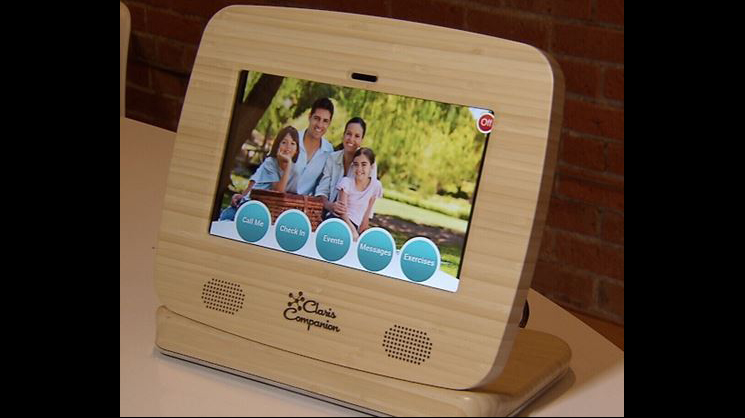 Available in WiFi or 4G cellular (that works anywhere without WiFi), the Claris Companion offers a variety of pricing packages that starts at $100 with a two-year contract, plus a $59 monthly subscription fee.
To learn more, visit ClarisCompanion.com or call 866-284-4939.