This is an archived article and the information in the article may be outdated. Please look at the time stamp on the story to see when it was last updated.
OKLAHOMA CITY – Want to walk with the dinosaurs? Your chance is coming up at the Chesapeake Energy Arena.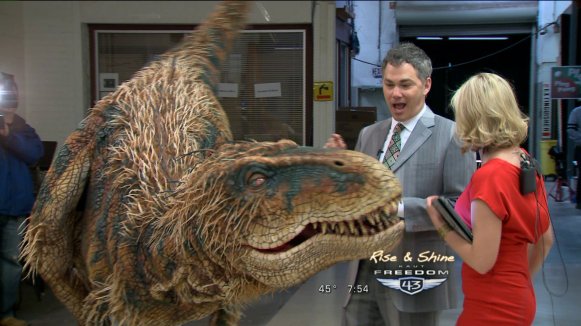 See what Earth was like 245 million to 65 million years ago.
The arena spectacular is coming to Oklahoma City in October.
Life-size dinosaurs will make you feel like you are back in Jurassic Park.
You can catch the prehistoric creatures in Bricktown Oct. 23 – Oct. 26.
TICKETS: Click here to purchase tickets
This slideshow requires JavaScript.