This is an archived article and the information in the article may be outdated. Please look at the time stamp on the story to see when it was last updated.
OKLAHOMA CITY – EMSA is warning Oklahomans the heat alert is still in effect Wednesday.
So far, the first responders have had at least seven people call with heat-related emergencies on Wednesday.
Authorities said the heat alert will remain in place until temperatures significantly drop.
Officials said they have been out on more than 200 calls since April.
Health officials are urging extreme caution while doing any kind of outdoor activities.
Medical officials suggest preparing for the weather to avoid getting sick.
You can take some of the most important precautions before even stepping outside.
EMSA officials stress wearing light clothing in light colors and staying hydrated.
Also, stay inside and if you must be outdoors, try to finish those activities in the coolest parts of the day.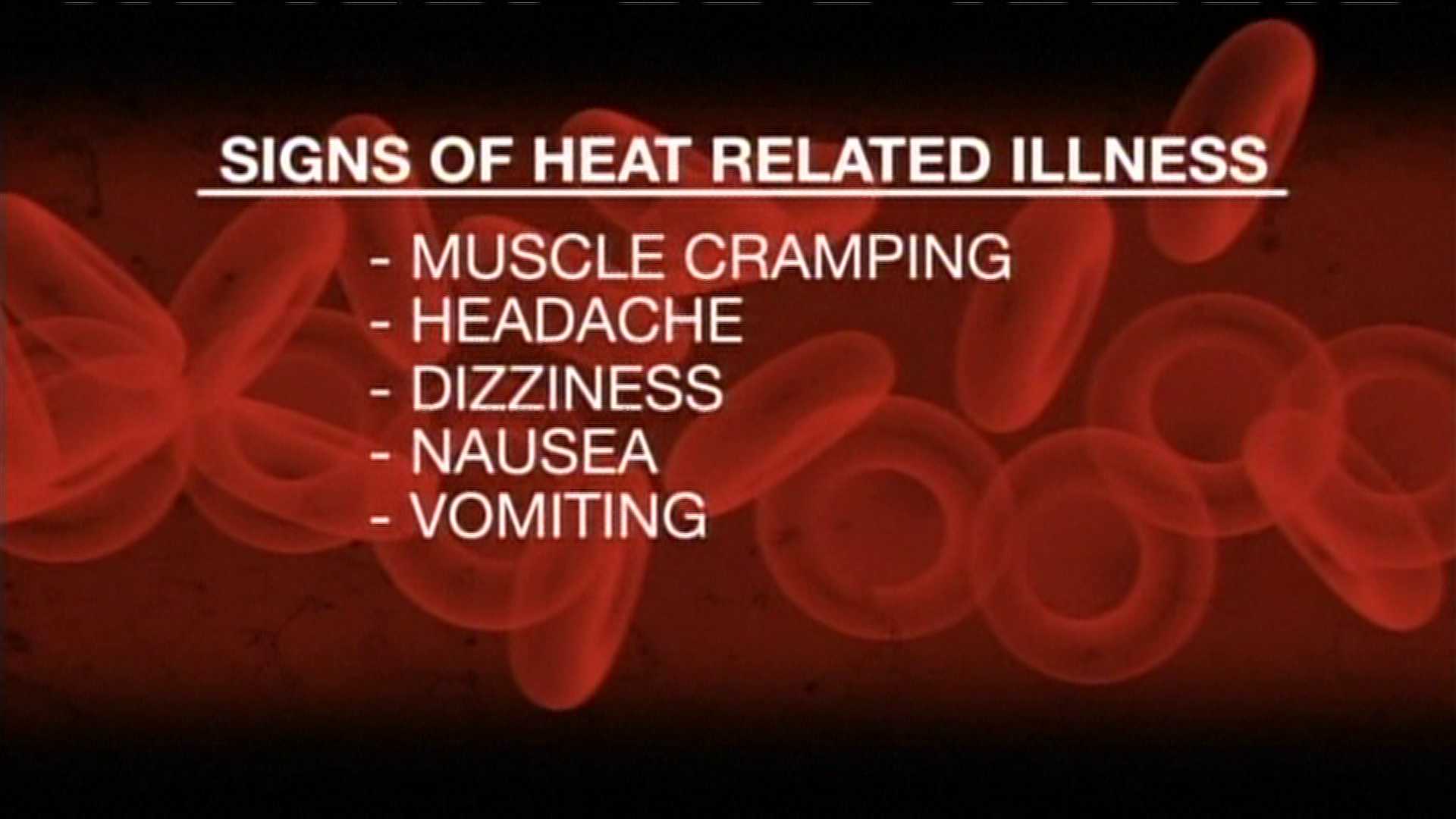 Health officials said the elderly and the very young are the most susceptible to heat-related illness.
The hallmark symptom of heat stroke is a core body temperature above 105 degrees, fainting may be the first sign.
Other symptoms may include:
– Throbbing headache
– Dizziness and light-headedness
– Lack of sweating despite the heat
– Red, hot and dry skin
– Muscle weakness or cramps
– Nausea and vomiting
– Rapid heartbeat, which may be either strong or weak
– Rapid, shallow breathing
– Behavioral changes such as confusion, disorientation or staggering
– Seizures
– Unconsciousness
First Aid for Heat Stroke
If you suspect that someone has a heat stroke, immediately call 911 or take the person to a hospital.
Any delay seeking medical help can be fatal.
While waiting for the paramedics to arrive, move the person to an air-conditioned environment or at least a cool, shady area and remove any unnecessary clothing.
You may also try these cooling strategies:
– Fan air over the patient while wetting his or her skin with water from a sponge or garden hose.
– Apply ice packs to the patient's armpits, groin, neck, and back. Because these areas are rich with blood vessels close to the skin, cooling them may reduce body temperature.
– Immerse the patient in a shower or tub of cool water, or an ice bath.
If emergency response is delayed, call the hospital emergency room for additional instructions.