This is an archived article and the information in the article may be outdated. Please look at the time stamp on the story to see when it was last updated.
This week, "Trust for America's Health" released its 2012 obesity survey and Oklahoma ranks among the top 10 states with the fattest citizens.
Now PETA is planning what promises to be a controversial billboard campaign in our city.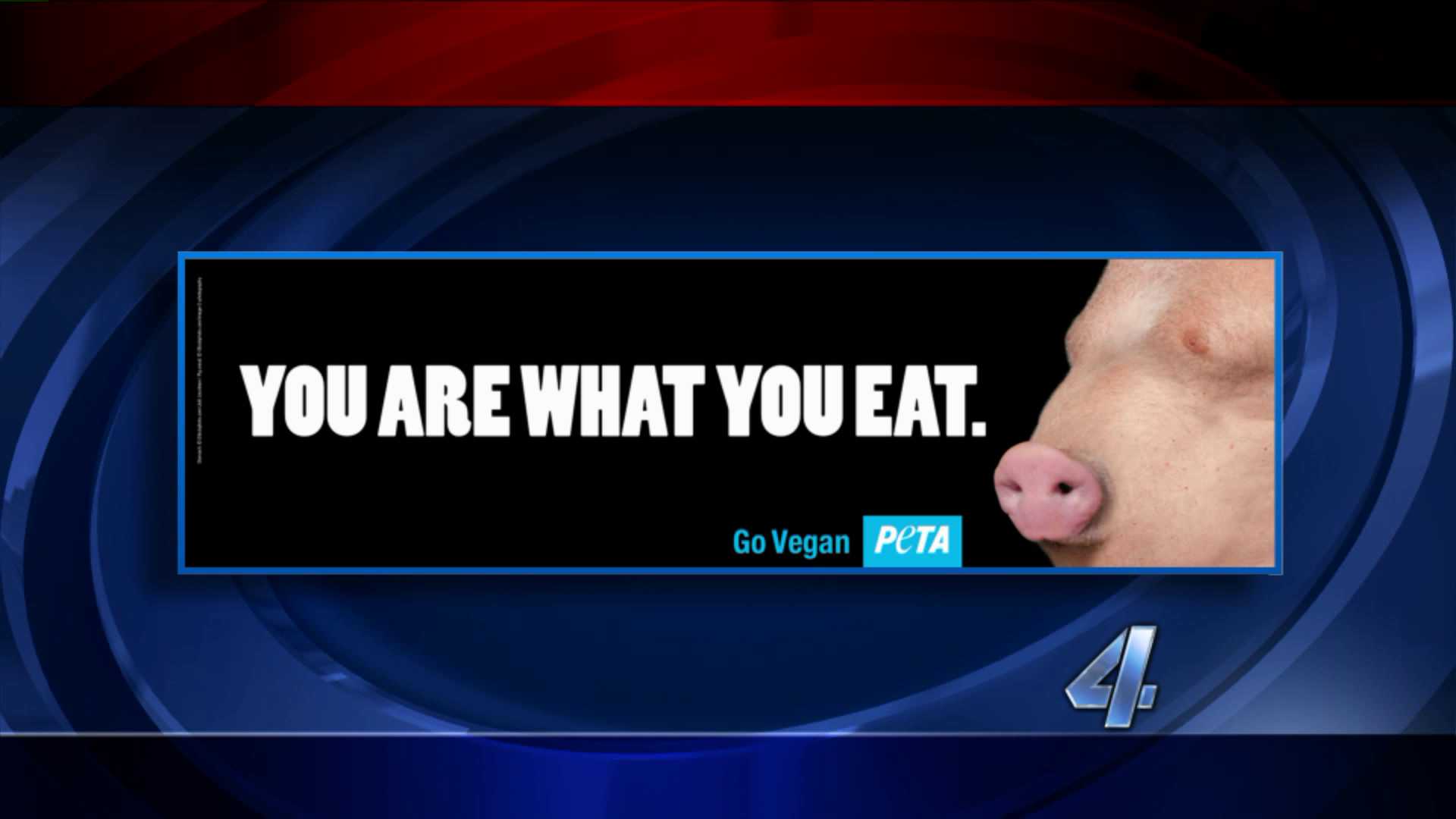 The billboard shows an overweight man with a pig's snout on his stomach and the phrase "you are what you eat... Go vegan!"
PETA said Oklahoma needs the message to eat less artery-clogging animal fat and try a fruit and vegetable diet.
What do you think about this billboard?