This is an archived article and the information in the article may be outdated. Please look at the time stamp on the story to see when it was last updated.
He can't vote. He's not even old enough to drive.
But, William Maillis already has a college degree.
William, 11, walked across a stage Saturday to receive his Associate in Arts degree from St. Petersburg College in Florida.
"I am totally fascinated by William and the work that he has done," Dr. Tonjua Williams, president of St. Petersburg College, told Bay News 9. "He's extremely brilliant, very open and collaborative."
William Maillis was the youngest St. Petersburg College graduate to walk across the stage today. At 11 years old, he now has an associate's degree & is attending USF next month to continue his education. What's his dream job? Watch @BN9 at 5pm to find out! pic.twitter.com/5nojGsh8G2

— Jorja Roman (@JorjaRoman) July 21, 2018
William started college in 2016 after graduating high school at age of 9.
His parents said he was always on the "fast track." By the age of 2, he was doing simple math and, by 4, he learned algebra.
"Everybody has gifts from God. I was gifted with knowledge, and science and history," William told WFTS.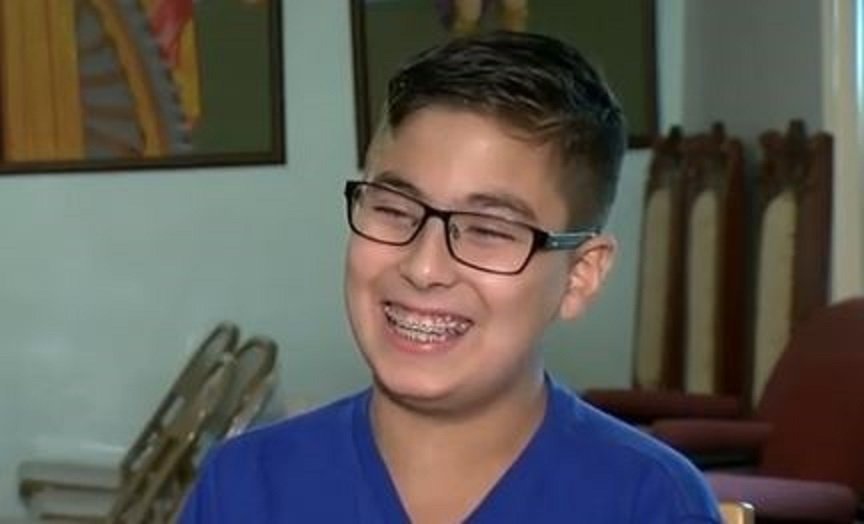 So, what's next? He plans to continue his education and will begin classes next month at the University of South Florida.
"I want to be an astrophysicist," William told Bay News 9. "I want to prove to the world that God does exist through science."
His goal is to complete his doctorate by the time he's 18 – the age many people are when they begin college.
He just graduated from college and wants to be an astrophysicist. Oh, and he's 11 years old. https://t.co/MgQPBen5HH pic.twitter.com/ThTQFLSy8d

— CNN (@CNN) July 22, 2018