This is an archived article and the information in the article may be outdated. Please look at the time stamp on the story to see when it was last updated.
(CNN) — The video is so damning that authorities promptly charged a South Carolina officer with murder.
In the footage, an African-American man, apparently unarmed, is seen running away from the officer. He gets several yards away before the officer aims his gun toward his back.
Eight shots later, the man falls to the ground. By that point, he appears to be at least 25 feet from the officer.
Now, the FBI is investigating why North Charleston police Officer Michael Slager shot and killed 50-year-old Walter Scott as he was running away — and whether Slager's claim of self-defense is believable.
If convicted of murder, the officer could face life in prison — or death.
Here's what we know about the case so far:
The origin
What we know: Slager pulled Scott over on Saturday morning for a broken tail light, authorities said.
Somehow, that traffic stop led to both men outside, as seen on a witness' video.
Editor's note: The video is graphic. Viewer discretion advised. 
"There are witnesses, and the officer said he did run from the vehicle initially," Scott family attorney Chris Stewart said.
The beginning of the video shows two men standing close to each other. Scott runs away, and Slager fires eight shots, striking him in the back.
What we don't know: We don't know what words were exchanged or what type of confrontation may have occurred before Scott ran away.
And it's unclear why Scott ran. Regardless, the attorney said, "running from an officer doesn't result in the death penalty."
The stun gun
What we know: Slager said he used his Taser stun gun and that Scott took his Taser, according to police reports.
"Shots fired and the subject is down," Slager said, according to reports. "He took my Taser."
What we don't know: Whether Scott actually took the officer's stun gun, or whether it was later placed closer to Scott's body.
The video shows a dark object fall to the ground behind the officer when Scott starts to run away, but it's not clear whether the object was a Taser.
Later in the video, as the officer is standing next to Scott's body, he picks up a dark object from the ground. But the footage does not show how the object got next to Scott's body.
The response
What we know: Immediately after Scott was shot, someone yells, "Put your hands behind your back!"
Scott, now motionless and face-down on the ground, is handcuffed.
What we don't know: Why, according to the footage, Slager and another officer who arrived didn't give first aid to Scott while waiting for an ambulance.
The reaction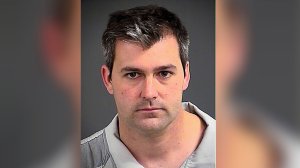 What we know: Even the mayor of North Charleston lambasted the killing.
"I can tell you that as the result of that video and the bad decision made by our officer, he will be charged with murder," North Charleston Mayor Keith Summey told reporters Tuesday.
"When you're wrong, you're wrong. And if you make a bad decision — don't care if you're behind the shield or just a citizen on the street — you have to live by that decision."
U.S. Sen. Tim Scott of South Carolina called the shooting "absolutely unnecessary and avoidable."
What we don't know: How Slager plans to defend his actions. It's also unclear who will represent him in court.
According to CNN affiliate WCIV, Slager initially said through his attorney, David Aylor, that he followed the appropriate policies and procedures.
But Aylor later told CNN that he no longer represents the officer. It's not unclear whether Slager has found a new attorney.
The race question
What we know: Scott was black, and Slager is white.
Scott's death stirred memories of Michael Brown, an unarmed black teenager killed by a white police officer.
But not everyone agreed Scott's case is like Brown's.
What we don't know: Whether race played a role in Scott's death.
"We can't get into the brain of another individual, so we can't state that," said Stewart, the Scott family attorney. "I think it would be irresponsible to say that and try and inflame a community or anything of that nature."
The investigation
What we know: The Justice Department said it would "take appropriate action in light of the evidence and developments in the state case."
"The South Carolina Office of the Federal Bureau of Investigation has opened an investigation concurrent with the S.C. Law Enforcement Division and are providing aid as necessary to the state investigation," the Justice Department said in a statement.
"The Department of Justice Civil Rights Division and the South Carolina U.S. Attorney's Office will work with the FBI in the investigation."
What we don't know: Whether Scott's civil rights were violated. That will be part of the Justice Department's investigation.
In the meantime, Slager remains behind bars. He was denied bail at a bond hearing Tuesday night, WCIV reported.
Instead of wearing his police uniform, Slager now wears a striped jail uniform.