This is an archived article and the information in the article may be outdated. Please look at the time stamp on the story to see when it was last updated.
LINCOLN COUNTY, Okla. – Authorities say a 15-year-old girl and her 18-year-old boyfriend have been taken into custody following an alleged murder plot in Lincoln County.
Shortly after midnight, dispatchers with the Lincoln County Sheriff's Office received a 911 call from a home in the 344000 block of E. Hwy 188 in Chandler about a shooting.
When emergency crews arrived at the scene, they found a 56-year-old woman with a gunshot wound to the face and hand.
She was rushed to an Oklahoma City hospital for treatment. Fortunately, she is expected to recover.
Following an investigation, authorities allege that a 15-year-old girl and her boyfriend, 18-year-old Zachary Shane Sligar, plotted to kill three people inside the home.
Investigators say that it all started because the 15-year-old girl wanted to become emancipated from her parents so she could get married, but they disapproved of her plan.
At that point, officials say the teen and Sligar came up with a plan to kill her family.
Authorities allege that Sligar was going to shoot and kill the girl's mother and father, while the 15-year-old was planning to shoot her older sister.
Late Thursday night, deputies say Sligar went to the girl's home to go through with the murder plot.
Officials say they were both armed with handguns, but Sligar fired the first shot at the girl's father, but missed. He then allegedly shot the girl's mother once in the face and hand.
Lincoln County Sheriff Charles Dougherty says that Sligar's gun malfunctioned at some point during the alleged crime.
At that point, investigators say Sligar fled the scene and went back to his home in Shawnee.
Sligar and the 15-year-old have been taken into custody.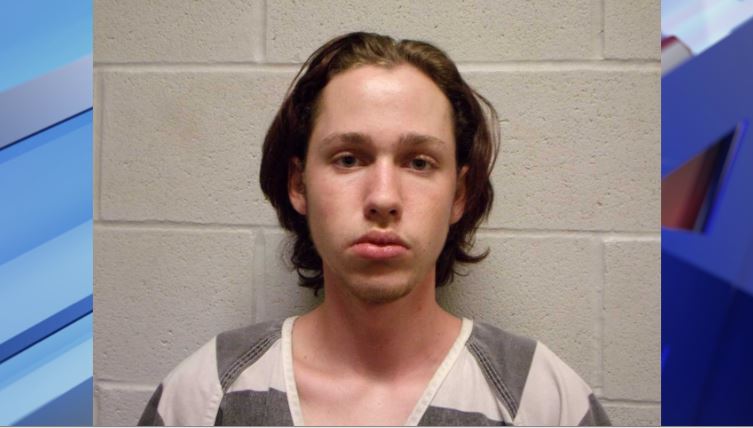 Officials say Sligar and the 15-year-old are facing three counts of conspiracy to commit murder, shooting with intent to kill and assault with a deadly weapon.
Sligar is being booked as an adult, but the 15-year-old will be booked as a youthful offender.
"It is still a very active, ongoing investigation," said Lincoln County Sheriff Charles Dougherty.
Dougherty says that both of the teenagers have confessed to their roles in the plot.