This is an archived article and the information in the article may be outdated. Please look at the time stamp on the story to see when it was last updated.
[protected-iframe id="700c8cc1a05c8a725d63a7cd9cb257e1-29519643-62065474″ info="http://www.ky3.com/templates/2015_Sub_Video_Share?contentObj=441434523″ width="640″ height="360″ frameborder="0″]
OZARK COUNTY, Mo. –  A Missouri mother has been charged with murdering her teenage daughter after the girl's teeth and bone fragments were found in a pile of ashes near their home.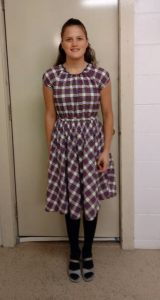 Ozark County deputies arrested Rebecca Ruud-Peat in Springfield Monday. She faces charges of murder, child abuse and abandonment of a corpse in the death of Savannah Leckie, 16. Investigators Monday night confirmed charred remains found at Peat's home earlier this month were of Leckie.
The teenager disappeared last month from her home near Longrun. Investigators used dental records and other evidence to confirm the identity. The sheriff says he has no specific motive in the case.
Savannah was adopted to a family in Minnesota at birth, but maintained periodic contact with her biological mother, Rebecca Ruud. According to a search warrant application, Ruud was told Savannah could not get along with her adoptive mom's new boyfriend, and came to live with Ruud in Ozark county.
Sheriff Darrin Reed told KY3 that Savannah lived with Ruud on the rural property for 11 months before she disappeared on July 20th.
Firefighters and sheriff's deputies searched Ruud's 81-acre property for days for Savannah.
On August 4th, investigators discovered human remains in a burn pile on Ruud's property.
According to KY3, investigators sifted through ash and found what appeared to be bone fragments, and what appeared to be two intact human finger bones. They also found a large bone that appeared to be a vertebra and several items that looked like teeth, according to the search warrant documents.
Ruud's ex-boyfriend told investigators that he saw Ruud discipline Savannah by forcing her to crawl through a hog pen, then bathe in a pond, according to a search warrant application.