This is an archived article and the information in the article may be outdated. Please look at the time stamp on the story to see when it was last updated.
BRISTOW, Okla. – A murder mystery from 1992 may soon come to an end.
According to the Oklahoma State Bureau of Investigation, the state has offered Beverly Noe a plea deal in a first degree murder case.
In 1992, Wendy Camp, her six-year-old daughter Cynthia Britto, and Lisa Kregear were reported missing.
In 2013, their bodies were recovered under eight feet of dirt.
Beverly Noe was arrested in 2014 in connection to the triple homicide.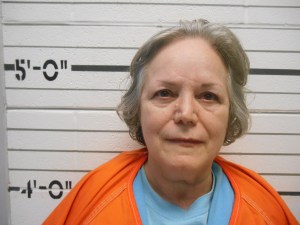 Noe has previously denied the murder allegations, but investigators with the OSBI say Noe killed the victims.
If she accepts the state's offer, she will plead guilty at the hearing tomorrow in Bristow, Oklahoma.  If not, her case heads to trial next month.
CLICK HERE TO READ MORE ABOUT THE CASE