This is an archived article and the information in the article may be outdated. Please look at the time stamp on the story to see when it was last updated.
Update: The Oklahoma City Police Department says they have arrested one of the suspects in connection to at least one of three burglaries at an Oklahoma City grow house.
19-year-old Lee Le was arrested on Tuesday on 2nd Degree Burglary charges.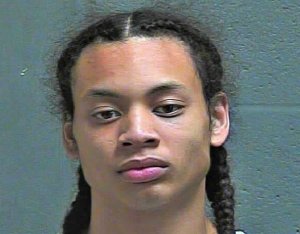 OKLAHOMA CITY – A quarter of a million dollars worth of medical marijuana was stolen during one of three burglaries at a southwest Oklahoma City grow house last week.
It's an average looking building at the corner of SW 51st and Blackwelder. There's a for sale sign out front and an ad for AC units on the side of the building. However, that's not what is sold inside.
It's a medical marijuana grow house that is usually full of the plants, and it now sits empty after 324 plants, totaling about $250,000, were stolen last week.
"I'm surprised that they broke in at all over there. Looks like a pretty tight building," Wayne Rawson, who lives across the street, told News 4.
It's not just people who live near business, but also people who work a few doors down, like Judy Bird, who are shocked by the news.
"I saw about four or five police cars and they were shining their flashlights because there was no light because it was about five something in the morning. I said what's going on? They said there had been a burglary," Bird said.
Bird has owned a nearby salon for 50 years and in that time, said they've never dealt with much crime in the area.
"I don't like it. I mean, I don't like it at all," Bird said.
Last week, the business was burglarized three times.
During the most recent one, the suspects took equipment and chemicals.
The suspects in the second case broke in through the ventilation system on the roof and stole the thousands of dollars worth of the plants.
One of the suspects from that case was caught on camera. Police are looking for him, hoping he can answers some questions, including whether or not all three cases are connected.
"My dad told me if it ain't yours, leave it alone," Rawson said. "They need to be caught."