This is an archived article and the information in the article may be outdated. Please look at the time stamp on the story to see when it was last updated.
ORANGE COUNTY, Calif. - A manhunt is underway for three inmates who cut through steel bars, made their way through plumbing tunnels and rappelled off a roof to break out of a California jail.
The group, which includes a man charged with murder, fled the prison on foot Friday, Orange County Sheriff's Lt. Jeff Hallock told reporters.
"This was clearly a well thought out and planned escape," Hallock said. "It's unknown, but it could have taken them weeks, or even months, to prepare."
Now authorities say they're offering a $50,000 reward for information leading to the capture of the escaped prisoners.
They're also trying to get to the bottom of how the inmates managed to escape, Orange County Sheriff Sandra Hutchens told reporters Sunday.
"While our focus right now is to apprehend these individuals and get them back behind bars as quick as possible," she said, "we are also beginning an investigation as to how this occurred and are working on that -- but certainly not with the same number of resources as we are dealing with getting these individuals off the street."
Jonathan Tieu, 20, Hossein Nayeri, 37, and Bac Tien Duong, 43, escaped from the Orange County Men's Jail on Friday.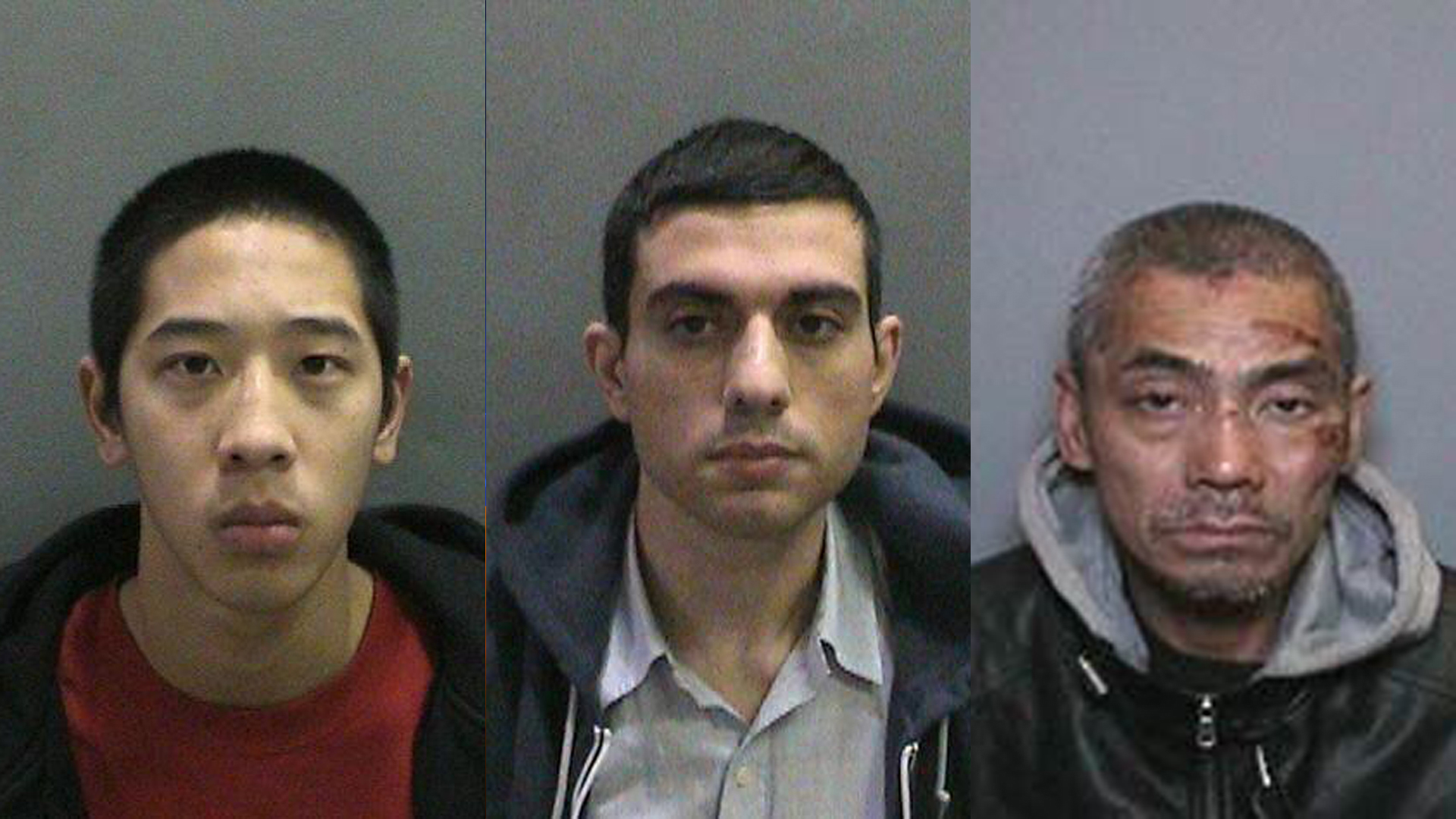 Tieu is accused of murder, Nayeri of torture and kidnapping while Duong faces charges of attempted murder.
Hutchens described the men as "very dangerous" and urged anyone with information to call 911.
She said her team was working with the district attorney's office, the probation office, U.S. marshals and the FBI to apprehend them.