This is an archived article and the information in the article may be outdated. Please look at the time stamp on the story to see when it was last updated.
It's that time of the year again.
New fall shows are coming, and there will be familiar faces and plot lines that make you say "This reminds me of…" We present to you the 4 shows you probably want to check out for Fall 2015 TV season.
"Best Time Ever with Neil Patrick Harris" (NBC)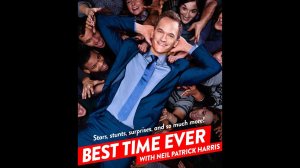 Who better to host a live variety-type show than Neil Patrick Harris, the man who appears to be able to do anything.
NBC promises that "anything could happen." Isn't that exciting?
"Best Time Ever with Neil Patrick Harris" premieres on September 15.
"Blindspot" (NBC)
A naked, tattooed woman is found in a bag in Times Square and that's when the action begins.
Who is this "female Jason Bourne" (even she doesn't know), what's her story, and why does she have the name of the FBI agent investigating her case inked on her body? Producers are hoping you will tune in this fall to find out.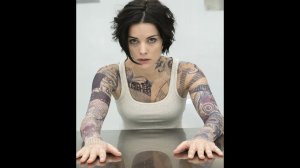 "Blindspot" premieres on September 21.
"The Player" (NBC)
It's a high stakes game where lives are literally on the line in this fast paced drama set in Las Vegas. But really, we are just excited to see Wesley Snipes in his network debut.
"The Player" premieres on September 24.
"Heroes Reborn" (NBC)
The original "Heroes" was on the air from 2006 to 2010 and had a cult following. The new show shares the same creator, Tim Kring, and is touted as "an epic 13-episode event series that chronicles the lives of ordinary people who discover they possess extraordinary abilities."
The fan boys and fan girls will determine if it lives up to the "epic" description or not.
"Heroes Reborn" premieres on September 24.