This is an archived article and the information in the article may be outdated. Please look at the time stamp on the story to see when it was last updated.
OKLAHOMA CITY – It's that time of year to start thinking about severe weather in Oklahoma.
Penn Square Mall hosted the fifth annual Severe Weather Awareness Expo featuring the  4 Warn Storm Team along with Chopper 4 and storm chasing vehicles.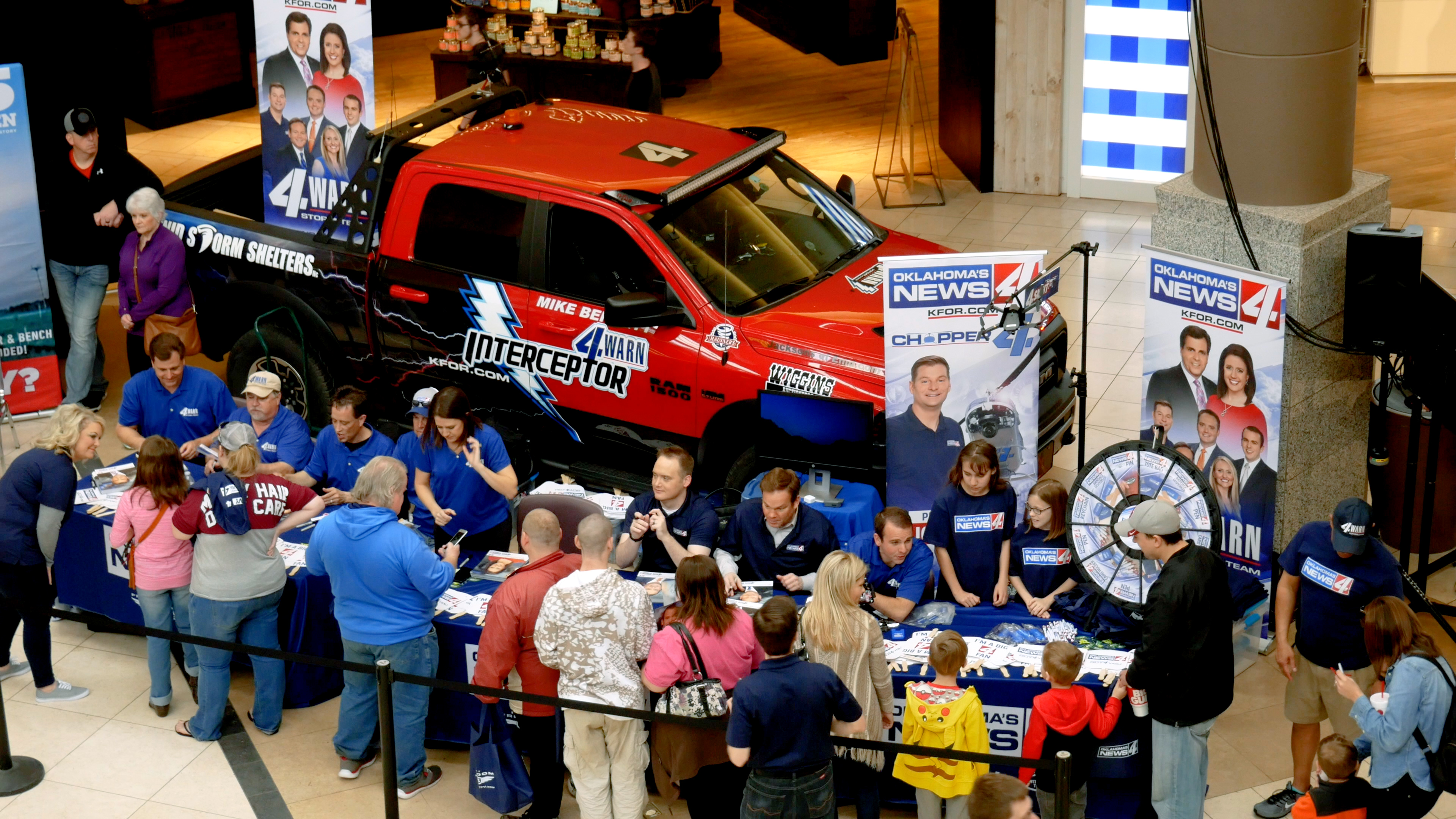 A crowd of enthusiastic shoppers took time out to meet our meteorologists and storm trackers who were on hand to sign autographs and take pictures with fans. They also shared weather related stories.
The 4 Warn Storm team  is looking out for your safety and loves to share their experience and knowledge as we all gear for this upcoming severe weather season.