This is an archived article and the information in the article may be outdated. Please look at the time stamp on the story to see when it was last updated.
OKLAHOMA CITY – Police are investigating after a 78-year-old woman was shot on her own front porch in Oklahoma City.
Around 1:30 a.m., police an 78-year-old woman was sitting on her porch in the 1300 block of N.E. 14th when her sons got into an argument outside the home.
Officials say both sons shot at each other and one of the bullets hit the woman.
Authorities initially said the woman was 85 years old. However, they later clarified she is 78 years old.
The woman was rushed to the hospital.
Authorities believe she will be okay.
One of her son's, Noel Levertt King, 52, was arrested for assault with a deadly weapon and possession of a gun with a prior felony conviction.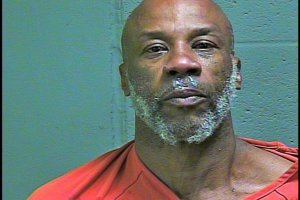 Police are still looking for another man who was talking with one of the son's at the time of the shooting.
The man was driving a black truck.
No other information has been provided at this time.
If you have any information that can help police, please let them know.