This is an archived article and the information in the article may be outdated. Please look at the time stamp on the story to see when it was last updated.
GEORGIA – A weekend shooting in Georgia leaves a nine-month-old baby dead.
Authorities say it could be connected to a series of shootings over the weekend.
Police in Dekalb County are searching for the suspects who broke into this home late Saturday evening.
Investigators say they opened fire on three women and killed the baby in the process.
Police Chief Cedric Alexander says the shooting happened at a residence in Stone Mountain.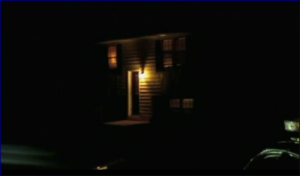 "Masked gunmen came into the home. The three women took the baby, went upstairs, and tried to lock themselves inside an upstairs bathroom," says Chief Alexander.
The women all survived the shooting.
Police still don't have a motive in this shooting or at least five others over the weekend.
Investigators believe the incidents could all be related to a fight stemming from a murder at a party earlier this month.