This is an archived article and the information in the article may be outdated. Please look at the time stamp on the story to see when it was last updated.
OKLAHOMA CITY (KFOR) – The American Automobile Association (AAA) in Oklahoma is calling upon motorists to drive safely and watch for pedestrians this Halloween.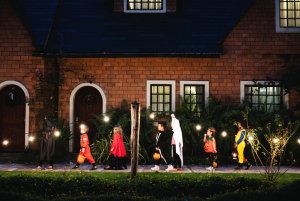 There were 157 crashes in Oklahoma last year during the 3 p.m. to 3 a.m. Halloween holiday time frame, according to a AAA Oklahoma news release.
Two of the crashes resulted in two people being seriously injured. Eight of the crashes were alcohol and/or drug-related, according to the news release.
"This means that more than 5 percent of the Halloween crashes on Oklahoma roads involved a potentially impaired driver," the news release states.
The number of pedestrian fatalities (adults and children) across the nation quadruples on Halloween. AAA officials advise pedestrians and trick-or-treaters to do the following to stay safe:
Wear bright clothing and/or reflective accessories.
Stay on sidewalks and cross the street at intersections – preferably, those with traffic signals.
AAA also provides the following responsible driving tips:
Seatbelts save lives. All drivers and passengers need to buckle up – every time after every stop.
If you plan to drive – don't drink; if you plan to drink – don't drive!
Buzzed driving is drunk driving. Don't risk it.
For motorists planning on attending football games and Halloween parties, AAA reminds you to drive only while drug and alcohol-free, or select a designated driver for the day, plan to take a ride share or cab or stay overnight with a friend.