This is an archived article and the information in the article may be outdated. Please look at the time stamp on the story to see when it was last updated.
This contest is Sold Out.
Watch the dream home giveaway. Thursday at 6:30 pm and see who wins The Timbercraft Home.

You could win a house and you will make a difference in the lives of children with cancer. Reserve your $100 Dream Home ticket and help St. Jude continue its lifesaving research.
Your ticket makes you eligible to win a home valued between $300,000 and $600,000 plus other fantastic prizes.
The St. Jude Dream Home is at 3309 Libby Lane, in the Fallbrook community near Western and Covell. It's about 3200 square feet.
Purchase a St. Jude Dream Home Ticket before June 28 and you could win the dream home and a Toyota Yaris from Jim Norton Toyota of Oklahoma City!
You will make a difference in the lives of children with cancer.
Reserve your $100 Dream Home ticket and help St. Jude continue its lifesaving research.


A LITTLE HISTORY
The St. Jude Dream Home Giveaway was created in 1991 by Dr. Donald Mack, a pediatric physician from Shreveport, Louisiana. Dr. Mack has relied on St. Jude Children's Research Hospital to treat young patients with catastrophic diseases and was the first doctor to send an out-of-state patient to St. Jude.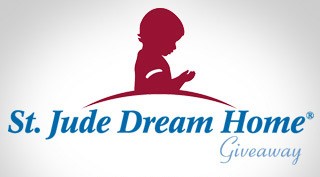 The first St. Jude Dream Home was constructed in Shreveport, Louisiana, and raised $160,000 for the hospital. Since that first giveaway, the St. Jude Dream Home Giveaway in Shreveport has become an annual fundraiser, raising more than $23 million for the hospital.
Today, the St. Jude Dream Home Giveaway is one of the largest single-event fundraisers for St. Jude nationwide and has raised more than $224 million.
This year, the program will include more than 30 St. Jude Dream Home Giveaways and will continue to grow.
Thanks to all of the sponsors involved with the St. Jude Dream Home Giveaway program. Your continuous support helps raise money for St. Jude where no family ever receives a bill from St. Jude for their child's care.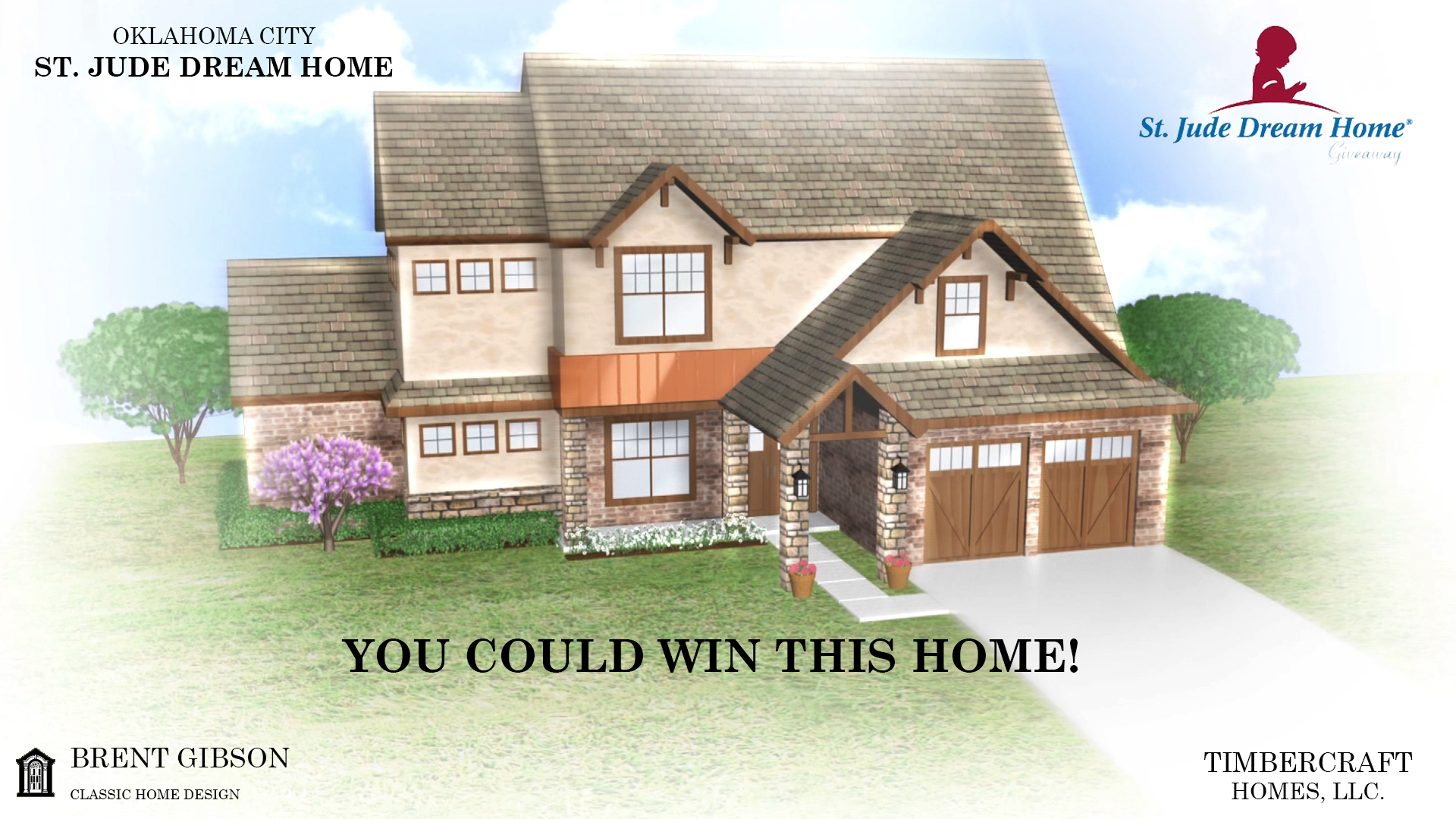 Official Rules:
Dream Home Terms and Conditions
Thank you for supporting the St. Jude Dream Home® Giveaway conducted by ALSAC/St. Jude Children's Research Hospital (SJCRH) (if applicable, through or by its local chapter). The following Terms and Conditions shall apply:
A ticket represents a chance to win the opportunity to accept an offer of the stated prize on these terms and conditions and, upon winning, those in the "Winner Notification Agreement," the terms of which are hereby incorporated by reference. If you hold a ticket or a receipt, your ticket has been entered in the raffle, subject to these terms and conditions. Winning tickets shall be selected by random drawing and all participants have an equal opportunity to win.
Tickets, receipts and the winners' rights are not transferable. Winners need not be present to win.
Winners must accept prizes "AS IS, WHERE IS", subject to all latent and patent conditions, with absolutely no express or implied warranties of any kind by SJCRH.
Winner will be notified in writing in the Winner Notification Agreement ("WNA"), which will be sent by certified, return receipt U. S. Mail to the address provided by that winner. Winner will have seven (7) days from the date of receipt of the WNA to accept the prize by executing and returning the WNA pursuant to the terms stated therein. Failure to execute and return the WNA and accept the prize "as is," timely, and pursuant to the terms stated in the WNA, will automatically result in forfeiture of the prize, with no substitution or alternative prize available to the original winner. In the event of forfeiture, the next winner that was selected will be awarded the prize, in addition to the prize awarded to that winner.
Prize will not be awarded, and will be forfeited, if the ticket was issued in exchange for a check returned for "insufficient funds" or for a credit card charge deemed "declined," "invalid," or "stolen."
Prizes may not be substituted or exchanged by winner. SJCRH may substitute a prize of equal or greater value if a featured prize is unavailable. Travel prizes are subject to availability and other restrictions apply.
The IRS has adopted the position that the $100 ticket price is not deductible as a charitable donation for Federal income tax purposes.
All sales of raffle tickets are final and there will be no refunds.
SJCRH does not rent or sell its donor or supporter list information to third parties.
Winner shall have no rights in prize until the prize is fully and unconditionally accepted by winner by the timely execution and return of the WNA and until complete delivery of the prize is made to winner. All prizes remain the sole property of SJCRH until unconditionally accepted "as is, where is" by winner.
Acceptance of a prize is permission for SJCRH to use the name, picture, video image, and relevant quotes of winner and agreement that the prize will not be used for further fundraising.
Winner is subject to all Federal and State income taxes and any other taxes payable due to acceptance of the prize and the law, regulations, procedures, rules and directives applicable to raffles. All federal, state and local laws relating to the transfer, ownership or use of the prize applies. Prize shall not be transferred until all legal requirements have been met. Winner of the house agrees that the written determination of a licensed appraiser obtained by SJCRH will be used to determine the value of the house for income tax and all other purposes. The IRS requires that taxes on prizes valued greater than $5,000 must be paid upon acceptance and before SJCRH may deliver the prize to the winner. Winners are encouraged to consult a tax professional.
If there is more than one name on an entry, the prize will be awarded to the first name listed on the entry as the winner, so long as that person is 18 years old or older and a U.S. resident. It is the sole responsibility of the winner in a multiple party entry to allocate any prize among the participants in that entry.
The winner accepting the Dream Home house will be subject to all applicable laws and regulations including covenants and/or restrictions of the development or subdivision.
Purchase of this ticket constitutes full agreement by the purchaser that he/she agrees with all terms and conditions set forth herein.
Employees of SJCRH and their immediate families are not eligible to participate. The following groups, their employees, and their immediate family are not eligible to win any prize.
Media sponsors:
– Members of Epsilon Sigma Alpha
– Dream Home builders
– Dream Home developers
– Dream Home volunteers
– Contractors
– Ticket outlets
Prize sponsors:
– ALSAC/St. Jude Board Members
– Dream Home auditors and accountants
"Immediate Family" is defined as the spouse, parents, grandparents, great-grandparents, brothers, sisters, children, grandchildren, and great-grandchildren of the employee and his/her spouse. This definition also includes individuals for whom an employee is the current legal guardian or individuals who are not legally related to but who reside with an employee. ("Step" relationships also are covered by this definition.) The determinations of SJCRH and the Dream Home Committee are final and binding with respect to any matter arising out of the interpretation or application of these terms and conditions.
SJCRH maintains no control of the personnel, equipment or operations of any supplier and assumes no responsibility for any financial loss, personal injury, property damage, other loss, accident, delay, inconvenience or irregularity which winners may experience by reason of (1) performance/nonperformance by any supplier; (2) wrongful, careless, negligent, or unauthorized acts or omissions on the part of any supplier or its employees, or on the part of any other party not under the control of SJCRH; (3) any defect, breakdown or other failure of any aircraft, train, automobile, ship, accommodation, or other equipment or instrumentality owned, operated, or otherwise used by a supplier or;(4) any acts of God, acts or omissions of third parties, damage or loss associated with any terrorist activities, social or labor unrest, mechanical or construction failures, disease, local laws, climactic conditions, or other conditions or developments. SJCRH shall in no event be liable for special or consequential damages arising from the use or ownership of any prizes. Participants hereby release SJCRH from any such claims.
Must be a U.S. resident and 18 years of age or older to participate and to win any prize.
Void where prohibited by law.
This is not a solicitation. This is for informational purposes only.