This is an archived article and the information in the article may be outdated. Please look at the time stamp on the story to see when it was last updated.
OKLAHOMA CITY – Two men are behind bars following an unusual home break invasion in Oklahoma City.
It happened over the weekend at a home near I-240 and May Ave.
One of the accused thieves tried to hide from police in the attic.
It started when the victim came home to find her house being ransacked.
"When I get here, I saw stuff all over the floor," victim Shirley Cloud said.
Shirley said one of the suspects, Taylor Lane, hit her from behind and fled out the back door while a second suspect climbed up the stairs into her attic.
Officers showed up and, at first, didn't find the suspect hiding.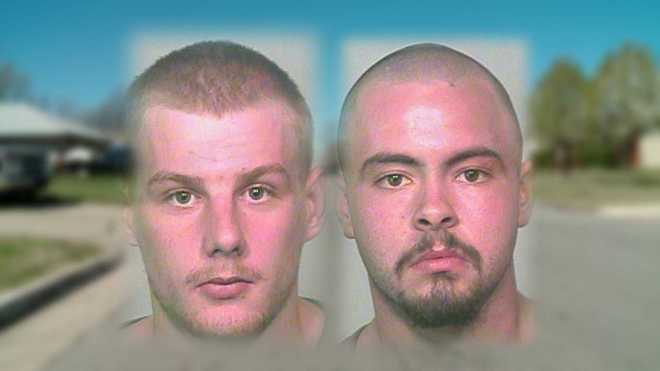 "They didn't get up and walk a whole lot, they tried to rake," Cloud said. "You know, they just didn't see anybody."
"They did a search of the residence and were unable to find the suspects in the residence," Oklahoma City police Master Sgt. Gary Knight said.
A short time later, hearing strange noises from the attic, Shirley once again called police.
That's when officers found Nicholas Werner hiding out upstairs.
"Upon trying to handcuff him, the suspect actually fell through the ceiling and into the kitchen where officers took him into custody," Knight said.
"They came out and said, 'You've got a hole in the ceiling because he fell through,'" Cloud said. "The police kept apologizing they didn't find him the first time. I said I don't care about that as long as he's gone. I'm happy they found him before I spent the night and he was up in my attic."
With Werner taken into custody, he told police where to find his alleged accomplice, Lane, who lives just a few blocks away.
Both suspects are being held in the Oklahoma County jail.
Both do have previous criminal records for theft related crimes.