This is an archived article and the information in the article may be outdated. Please look at the time stamp on the story to see when it was last updated.
OKLAHOMA CITY – An adorable fishing kitten at the Oklahoma City Zoo has a new name.
On March 31, the fishing cat kitten was born via cesarean at the Oklahoma City Zoo's Joan Kirkpatrick Animal Hospital. Officials say it is the first successful cesarean delivery for a fishing cat among  Association of Zoos and Aquariums member zoos in North America.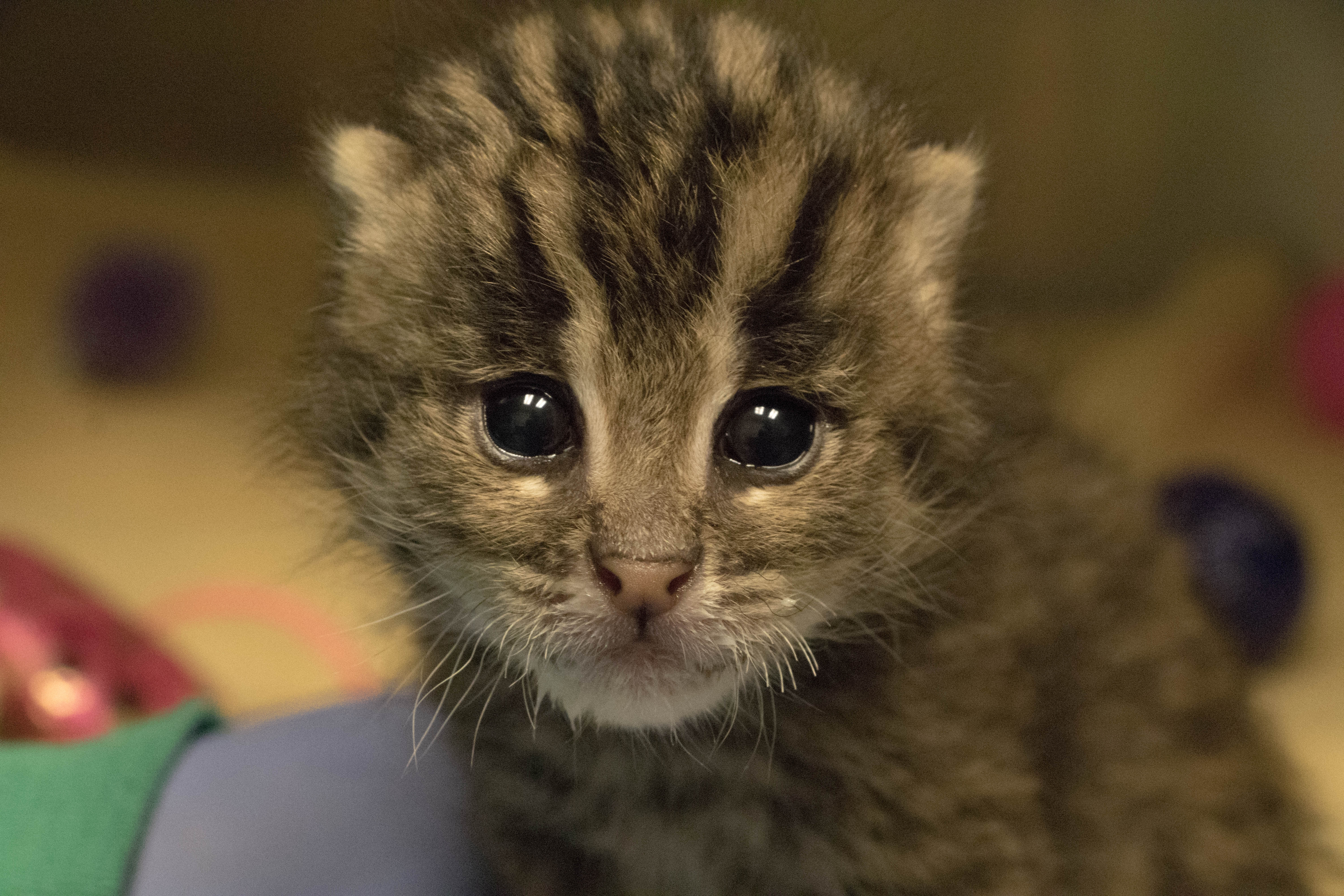 Days after his birth, he was placed in the habitat to bond with his mother, 11-year-old Miri. However, she displayed no signs of maternal care, so the zoo's veterinary team has been hand-rearing the kitten.
Now, he is almost 6-weeks-old and is bursting with energy. He is gaining weight and is becoming more active. Last week, the public was invited to vote for the kitten's new name.
The top three names include:
Angkor- largest temple in Cambodia
Puddles – caretakers' choice
Kuttai- meaning 'puddles' in Sri Lankan.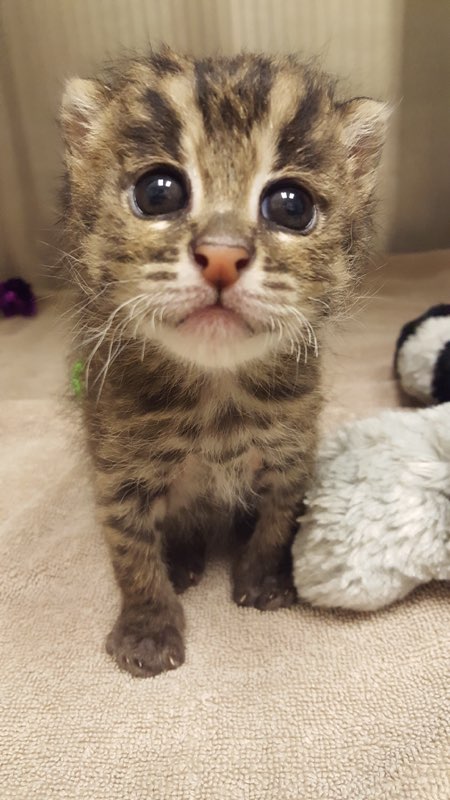 After thousands of votes, zoo officials say the new kitten will be named 'Puddles.'
We casted a line to Zoo fans to find a "reel"y cute name for our playful fishing cat kitten! After thousands of votes, there was a clear winner.
Here's a hint: ☔️💦 #okczoo pic.twitter.com/OEWlpuyNCr

— Oklahoma City Zoo (@okczoo) May 11, 2018
Fishing cats are native to south and southeast Asia. Since 2016, they have been listed as 'vulnerable' on the International Union for Conservation of Nature's red list. Their populations have declined over the past decade since their habitats are being destroyed.