This is an archived article and the information in the article may be outdated. Please look at the time stamp on the story to see when it was last updated.
TEXAS — Drug smugglers tried to get more than 2,000 pounds of alleged marijuana concealed in carrots across the Pharr International Bridge on Wednesday.
U.S. Customs and Border Protection and Office of Field Operations (OFO) at the Bridge intercepted the load that was on its way in from Mexico.
Authorities believed the 2,493 pounds of carrots had marijuana concealed inside.
With assistance from a canine team, an exam revealed packages of the drug hidden within the bags of carrots.
Officers removed and seized a total of 2,817 carrot-shaped packages of what they believe to be marijuana, which carry an estimated street value of $499,000.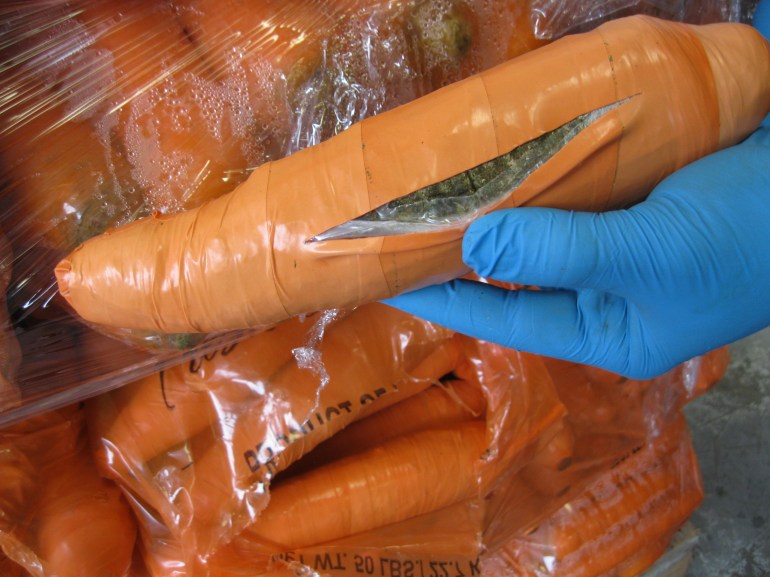 This case is currently under the investigation of agents with Homeland Security Investigations.