This is an archived article and the information in the article may be outdated. Please look at the time stamp on the story to see when it was last updated.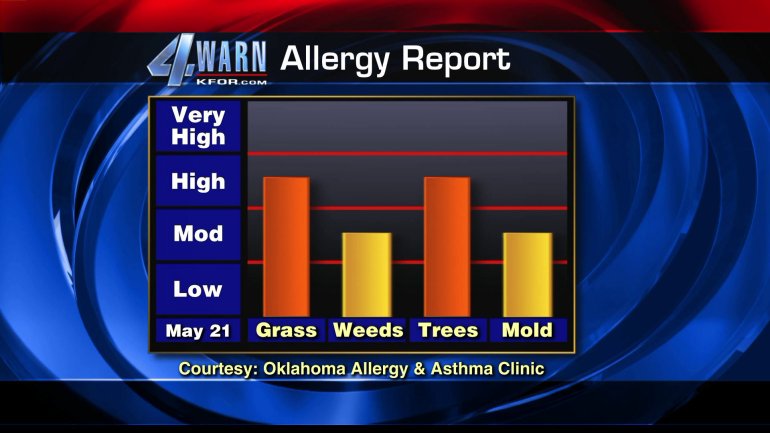 OKLAHOMA CITY – Suffer from allergies? Today could be an issue for you.
The Oklahoma Allergy and Asthma Clinic is reporting grass, weeds, trees and mold are all in the high or moderate categories.
Doctors said those sensitive to pollen can expect severe symptoms.
They recommend those with more serious allergies stay indoors as much as possible.
This is especially important if a person has pollen sensitivity or allergic bronchial asthma.
MORE: Get more allergy info from www.oklahomaallergy.com