This is an archived article and the information in the article may be outdated. Please look at the time stamp on the story to see when it was last updated.
TULSA, Okla. – An Amber Alert has been issued for a 7-year-old Tulsa girl.
Hafza Hailey is described as black with puffy hair in a ponytail and painted gold bracelets on her wrist. She was last seen wearing an ankle-length peach dress Monday evening.
Officials said the suspect is 39-year-old Taheerah Ahmad, believed to be the victim's biological mother. She is described as black with curly black hair with gold streaks in it.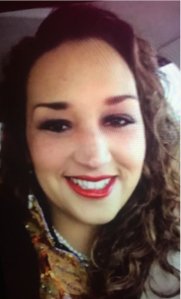 Ahmad's vehicle is a black 2005 Lexus RX3 SUV with Oklahoma paper tag 'UD-4976' from Hiz N Herz. 
Officials said the suspect stabbed her 11-year-old daughter, who is in critical condition in a Tulsa hospital, and then set fire to her house in the 500 block of Mohawk Boulevard.
If you have any information on the case, contact the Tulsa Police Department.
No other details have been released at this time.