This is an archived article and the information in the article may be outdated. Please look at the time stamp on the story to see when it was last updated.
DEL CITY, Okla. - A child at the center of an Amber Alert has been found safe.
On Wednesday, officials with the Del City Police Department issued an Amber Alert for 6-month-old Samariauna Stead.
Authorities say she was taken from a 7-Eleven, located in the 4300 block of S. Bryant Ave., around 11 a.m. on Oct. 31.
Investigators say Stead was taken by 23-year-old Devin Bennett, the ex-boyfriend of the child's mother. Bennett is a black man, standing 5'10" tall and weighing 160 pounds He was last seen wearing a white shirt and gray sweatpants.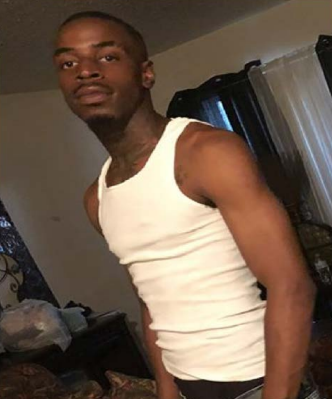 Authorities say Bennett is not the child's biological father.
Officials say the victim's mother called police, saying that she and Bennett began to argue in the parking lot of 7-Eleven. She says she attempted to get out of the car, but Bennett prevented her from escaping. When she was able to break free and run for help, Bennett allegedly got into the driver's seat and fled the area in her vehicle.
However, investigators say Stead was in the backseat.
Less than an hour after the Amber Alert was issued, officials with the Del City Police Department said that Stead had been found safe.
Officials say they are still searching for Bennett.