MUSKOGEE, Okla. (KFOR) – Authorities canceled an Amber Alert after a missing 2-year-old girl was found.
On Tuesday night, officials with the Muskogee Police Department issued an Amber Alert for a little girl following a stabbing at a McDonald's in Muskogee.
Investigators allege that Derek Perez stabbed his manager, James Coble, Jr., in the abdomen during an altercation on Tuesday afternoon.
Coble was taken to a hospital for treatment.
After the alleged crime, authorities say Perez took off with his 2-year-old daughter and was believed to be heading toward Texas. Perez's wife called a family member to say that Perez wouldn't let her out of the car.
Early Wednesday morning, officials canceled the Amber Alert.
According to the release, the 2-year-old has been located and Perez was taken into custody.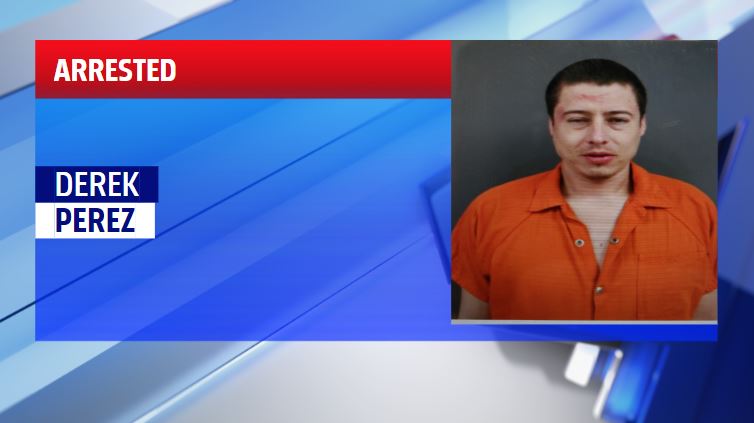 Officials with the Fort Smith Police Department say they located the vehicle that was listed in the Amber Alert around 3 a.m. at a motel in the area.
Officers say they knocked on the motel room door and said they were investigating an accident where the suspect's car was hit. Perez opened the door and he was taken into custody.
The child and the woman were both found unharmed.