This is an archived article and the information in the article may be outdated. Please look at the time stamp on the story to see when it was last updated.
CATOOSA, Okla. – They told police their friend was accidentally shot as they searched the woods for the legendary Bigfoot.
However, officers said they thought the story of a hunt for Sasquatch like more of a fish tale.
The story was that two men were out hunting in the woods in Catoosa.
They said one man got scared and shot his buddy in the back.
The men were on a hunt for Sasquatch.
A 911 call came in from a gas station near I-44 and 161st St.
Deputies arrived and took the wounded man to the hospital for surgery.
Officials said he is in stable condition.
Deputies talked to everyone involved a second time and they said it became clear there was no Sasquatch, Bigfoot, Yeti or whatever you want to call it.
Rogers County Sheriff Scott Walton said, "Any story that starts out that someone is on a hunt for Sasquatch, we probably have problems with you from the get go."
As more of the truth came out, the sheriff said the discovered one of the men brought his wife.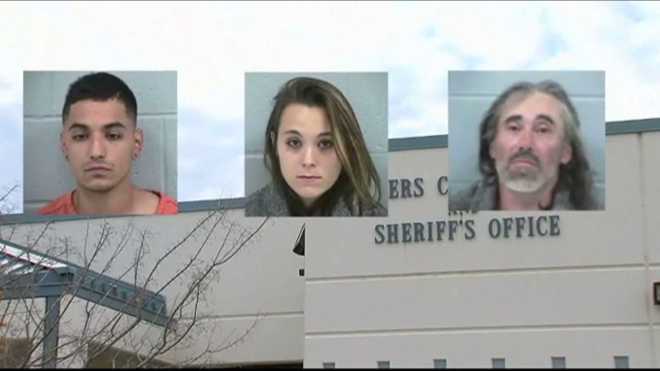 The man got spooked and shot the second man while a fourth person helped get rid of the gun in a nearby lake.
Sheriff Walton said, "And it was their remarks for going out in the woods or whatever at night and looking for varmints."
Officials said Omar Pineda is being held for reckless conduct with a firearm and obstructing an officer.
His wife, Lacey Pineda is facing charges for obstructing an officer and James Perry is being held for destroying evidence.
The Tulsa County sheriff's dive team found the gun they said they believe was used; a .9 mm handgun.
"A situation where probably no one would have went to jail if they would have just told the truth at first but as it unfolds, we had three booked into custody and one in the hospital," Sheriff Walton said.
Sheriff Walton also said if you plant to hunt Bigfoot, check with your local game warden to ensure you have proper licensing before you go into the woods.