This is an archived article and the information in the article may be outdated. Please look at the time stamp on the story to see when it was last updated.
FORT SMITH, Ark. – Two men are dead after a man armed with a machete attacked them at a Fort Smith, Arkansas, home, according to police.
Police said 32-year-old Nathan Young and 39-year-old Brandon Price were stabbed to death Wednesday night.
Police said they found Price's body on the front porch and Young's body in the grass on the west side of the home.
Police arrested 20-year-old Gregory Aaron Kinsey for the murders.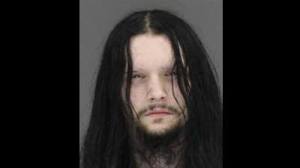 MORE: See the full story from our Arkansas sister station KFSM.
Fort Smith authorities said a witness told them he was on the front porch of the duplex drinking a beer with the two victims when Kinsey walked through the alley next to the home with grocery bags.
Officials said the victims exchanged words with Kinsey and then pulled out a machete and attacked them.
The witness told police he struck Kinsey on the head with a wood board and Kinsey ran from the scene.
Two children, 15, and 2, were inside the home at the time.
A witness described the horror of seeing them scream for their father after the murders.
The children were temporarily taken into DHS custody until their mother or another relative can be located.
Arkansas police described the gruesome scene as something "out of a horror movie."