This is an archived article and the information in the article may be outdated. Please look at the time stamp on the story to see when it was last updated.

EDMOND, Okla. — Police said five men from Texas, career criminals, cased OU Medical Center early Thursday morning.  
Security cameras captured them about two miles away, stealing a Minter & Sons heating and Air Conditioning van.
Jason Minter said, "They popped out this keyhole and got into the steering column. They had this vehicle started and out of the parking lot in less than a minute and a half."
At 2:55 a.m., the men reappear at the hospital, pry open a side door and make a dash for a loaded ATM in the lobby.
Edmond Police spokesperson Jenny Monroe said, "They brought in a dolly, whipped it around the corner and loaded up an ATM. They were very close to getting it out of the hospital."
Police said the culprit's plot was foiled by a throw rug and big feet.
Monroe said, "They get hooked on the rug leaving the hospital and the one guy steps on the power cord."
By then, hospital security was in hot pursuit. 
The crooks abandoned the ATM and ran outside to the waiting Minter & Sons van.  
The burglars might have gotten away except one little problem; they crashed into a shopping center retaining wall near the hospital. 
The door was pinned shut so they had to kick out a window to escape. 
By then, police were already moving in.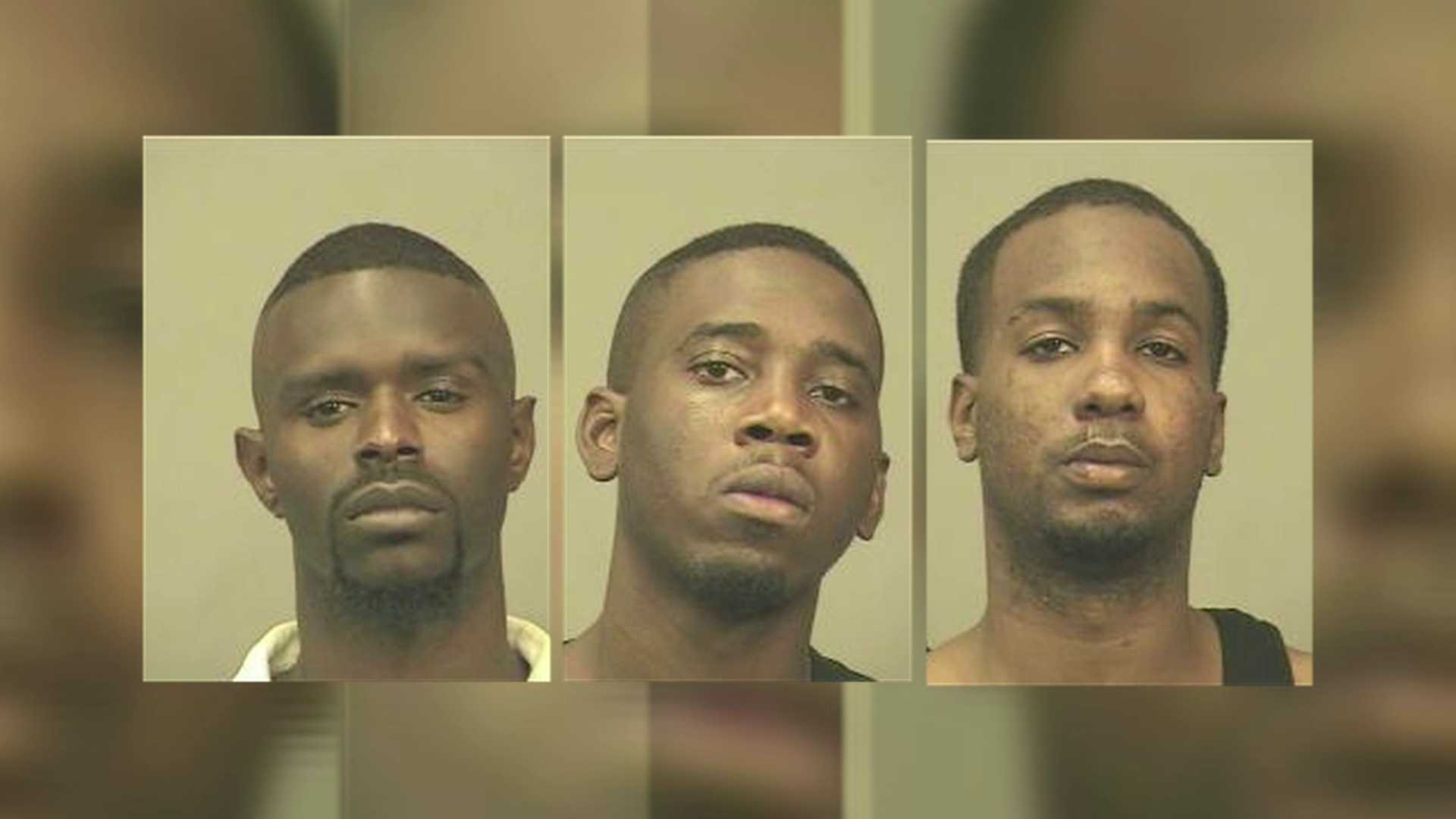 Edmond police spotted three of the five men and took them into custody within a few minutes of the attempted heist. 
Authorities said idenitifying all the suspects will be easy.
"We'll be able to get video off the ATM itself, many cameras in the hospital. And we'll get video from other businesses in the area," Monroe said.