This is an archived article and the information in the article may be outdated. Please look at the time stamp on the story to see when it was last updated.
MOORE, Okla. - There are a lot of questions surrounding the video of a man who died in police custody after being arrested outside the Warren Theatre in Moore.
An attorney representing the family of Luis Rodriguez is now talking with us for the first time about the video released Tuesday and the effort to gather even more evidence.
Michael Brooks-Jimenez refused questions the day the video was released but later reached out to us, offering to sit down and talk about the investigation, Mr. Rodriguez and the video.
GRAPHIC: Raw video of man's arrest before he died in Moore Police custody
Brooks-Jimenez said it was important to the family that the video be released to show what happened.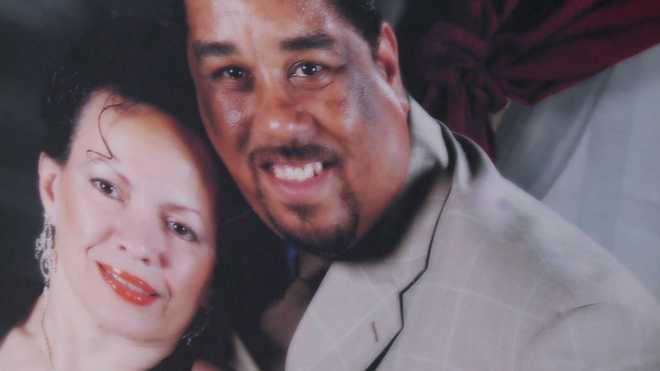 Brooks-Jimenez said, "I would think someone in that situation would have so much adrenaline going through their body they would be out of breath, their chest would be heaving. You don't see any of that in the video."
He said the video released by the family is the only video he's been allowed to see, despite requests to see the surveillance footage from the Warren Theatre.
Brooks-Jimenez said, "That truly is the only document we have to be able to provide our side of the story of what happened."
He said he believes excessive force must have been used that night.
He said, "A 44-year-old man doesn't pass away if reasonable force is applied."
Brooks-Jimenez said because of that belief, the family does plan to pursue legal action against both the Moore Police Department and the Warren Theatre.
He said, "At this point that's what we anticipate is some sort of civil suit or civil claim against the Moore Police Department and against the Warren Theatre."
However, they are first trying to grasp what has happened.
"I think every day that goes by it's becoming more real to them, what's happened and that Luis isn't coming back," Brooks-Jimenez said. "I think it's getting harder and harder to deal with that."
Michael Brooks-Jimenez said Mr. Rodriguez was a man with a peaceful spirit.
He confirmed Mr. Rodriguez did not have any history of legal issues.
The family's attorney also said it was a relief to hear the Moore Police were handing the investigation over to the Oklahoma State Bureau of Investigation.
He said he feels that is a more fair option considering the circumstances surrounding this case.