This is an archived article and the information in the article may be outdated. Please look at the time stamp on the story to see when it was last updated.
MOORE, Okla. – A competency hearing for the man charged with beheading a co-worker took a strange turn on Monday afternoon.
Investigators say Alton Nolen is facing several charges, including first-degree murder for the brutal attack on his coworkers inside their workplace.
On Sept. 25, 2014, authorities say  Nolen stabbed 54-year-old Colleen Hufford multiple times and beheaded her inside the Vaughan Foods distribution center.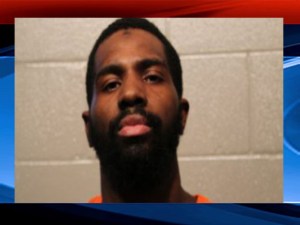 After attacking Hufford, Nolen is accused of stabbing 43-year-old Traci Johnson numerous times before being shot by Mark Vaughan, the former CEO of the company and a reserve sheriff's deputy.
The Oklahoma State Medical Examiner determined that Hufford died from decapitation due to "multiple sharp force trauma" to the neck.
Her death was ruled a homicide.
Officials say the attacks began after Nolen was suspended from work and went home to get a knife before coming back to the business.
The affidavit says Nolen "openly admitted to 'beheading' the first victim with a knife and cutting and attempting to 'behead' the second victim with the knife."
Fortunately, Johnson survived the attack.
On Monday, Nolen's attorneys went before a judge, saying he is unable to help them prepare a defense.
A defense psychologist testified that the 31-year-old is incompetent, saying he has a low IQ and suffers from mild retardation.
Under cross-examination, the psychologist testified that Nolen understands the charges against him but refuses to cooperate with his attorneys.
She also said Nolen wants the death penalty, saying, "Death is nothing. We all have to die."
A judge is presiding over the case and will decide if Nolen is competent for trial.