This is an archived article and the information in the article may be outdated. Please look at the time stamp on the story to see when it was last updated.
OKLAHOMA CITY - A bomb scare evacuated much of downtown OKC Wednesday morning.
Officials closed streets after a suspicious moving truck was found near City Hall.
The bomb squad arrived on scene just minutes after the first report came in at 8 a.m. 
"In light of what happened in Boston the other day, and what happened here in 1995, and, of course, we have our run here starting next week, were just taking precautions to make sure this truck is safe and there's nothing there that would cause anyone harm," OKC Police Capt. Dexter Nelson said.
Police said the truck was stolen in Oklahoma City and parked downtown overnight.
All the buildings in the area were evacuated as a precaution.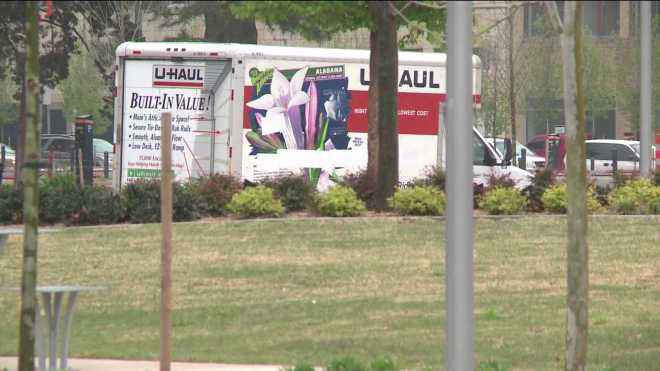 People who were escorted out by the police said it was a very terrifying experience.
Crystal Smith works in the Montgomery building.
"[A policeman] said, 'We're really going to need you guys to move because if something does happen, if something does go off, you`re not going to make it,' And then he said, 'It's going to be bad,'" she said.
She and her co-workers were rushed out of the building and told to stay far away.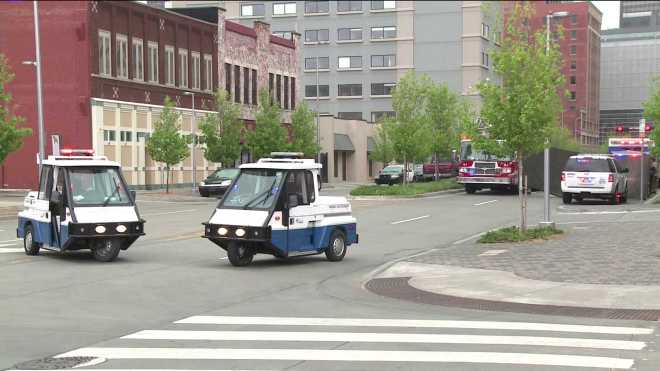 "Everybody's going to be on high alert and everybody's going to be freaking out over anything and everything right now because we are on such high alert," Smith said.
The bomb squad found nothing dangerous inside the truck and gave the "all clear."
For Smith, it's not an experience that will be easy to forget.
"At the same time, when it happens across the street from where you work, it makes it a little more personal," she said.
Because the back of the truck was empty and there was nothing dangerous in the cab, police will proceed to treat the case as a stolen vehicle investigation.