This is an archived article and the information in the article may be outdated. Please look at the time stamp on the story to see when it was last updated.
PONCA CITY, Okla. – Police are looking for a man accused of robbing a bank in Ponca City.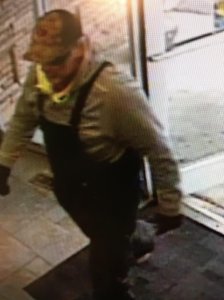 Around 3:05 p.m. Friday, police say a bank robbery occurred at RCB Bank on Highland Ave.
The subject is described as a white male, 6'4″ with a skinny build, in his late 40's to early 50's.
He was wearing black coveralls, with a grey hoodie underneath, a camouflage ball cap and dark sunglasses.
Police say the man slid a note to the teller demanding money, but no weapon was displayed.
He then left the scene northbound on foot and got into a red 4-door Buick.
Anyone with information is asked to contact FBI Oklahoma City at 405-290-7770.
The Oklahoma Bankers Association offers a reward of up to $2,000 for information leading to the arrest and conviction of anyone responsible for robbing a member bank.