This is an archived article and the information in the article may be outdated. Please look at the time stamp on the story to see when it was last updated.
PURCELL, Okla. - Police say they have found the woman who was kidnapped from a Purcell restaurant Friday night. Authorities say she is "okay" and the suspect is behind bars.
Officials say just before 10 p.m. Friday, the woman, Joanna Higgins, was closing down the Subway restaurant on Green Ave, when she was kidnapped by Floyd Joseph Ball Jr.
According to police, Ball is seen on video, threatening Higgins with a knife. They are then seen engaging in a struggle in which Higgins then leaves with Ball "under threat."
Ball has kidnapped Higgins before, police say.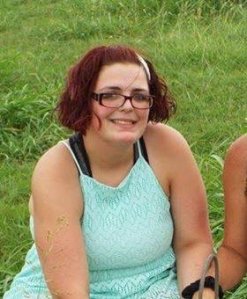 In that incident, Ball kidnapped her from across the street near the Subway, and took her to Moore where she was able to convince him to bring her back. Police say Ball punched Higgins several times on the way to Moore and she suffered injuries. She escaped from his vehicle once he brought her back to Purcell.
"She has a protective order against him. We've been looking for him. We have bulletins out all over Oklahoma and Texas looking for him. Nobody has seen him. Nobody has turned him in," said Detective Sgt. Scott Stephens with the Purcell Police Department.
According to officials, Ball hacked Higgins Facebook page, saying she got into the car voluntarily.
"It's obvious that she didn't that time. She wouldn't have gotten beat like she did. And it's obvious this time she did not go in voluntarily," said Sgt. Stephens.
Ball and Higgins, who were previously in a relationship and have children together, left the restaurant in an unknown direction in a green, four-door Toyota Camry.