This is an archived article and the information in the article may be outdated. Please look at the time stamp on the story to see when it was last updated.
OKLAHOMA CITY – Authorities are implementing a plan to safely move passengers from Will Rogers World Airport following a shooting in which one person was killed.
Shortly before 1 p.m. on Tuesday, reports indicated at least one person was shot in the parking lot of the airport.
Officers found one victim, who was rushed to a nearby hospital in critical condition.
Just before 3:30 p.m., officials announced the victim died from his  injuries.
Southwest Airlines confirmed to CNN the victim is a Southwest Airlines employee.
On Tuesday afternoon, Southwest Airlines released the following statement:
"It is with great sorrow that Southwest Airlines confirms that a Southwest Employee who was injured during a shooting incident today at Will Rogers World Airport in Oklahoma City has died from injuries. We continue to work with the local authorities investigating this incident. As a result of the police investigation, local flight operations have been halted. We're working to accommodate Customers still in the airport when it was locked down as well as cancelling flights departing from Oklahoma City for the remainder of the day. The Southwest Airlines Family is deeply saddened by the passing of our Southwest Family Member, and we extend our heartfelt sympathies and support to his family and Southwest Co-workers at this time."
A short time later, Oklahoma City police confirmed the victim has been identified as 52-year-old Michael Winchester.
Officials said Winchester is a well-known name to Sooner fans.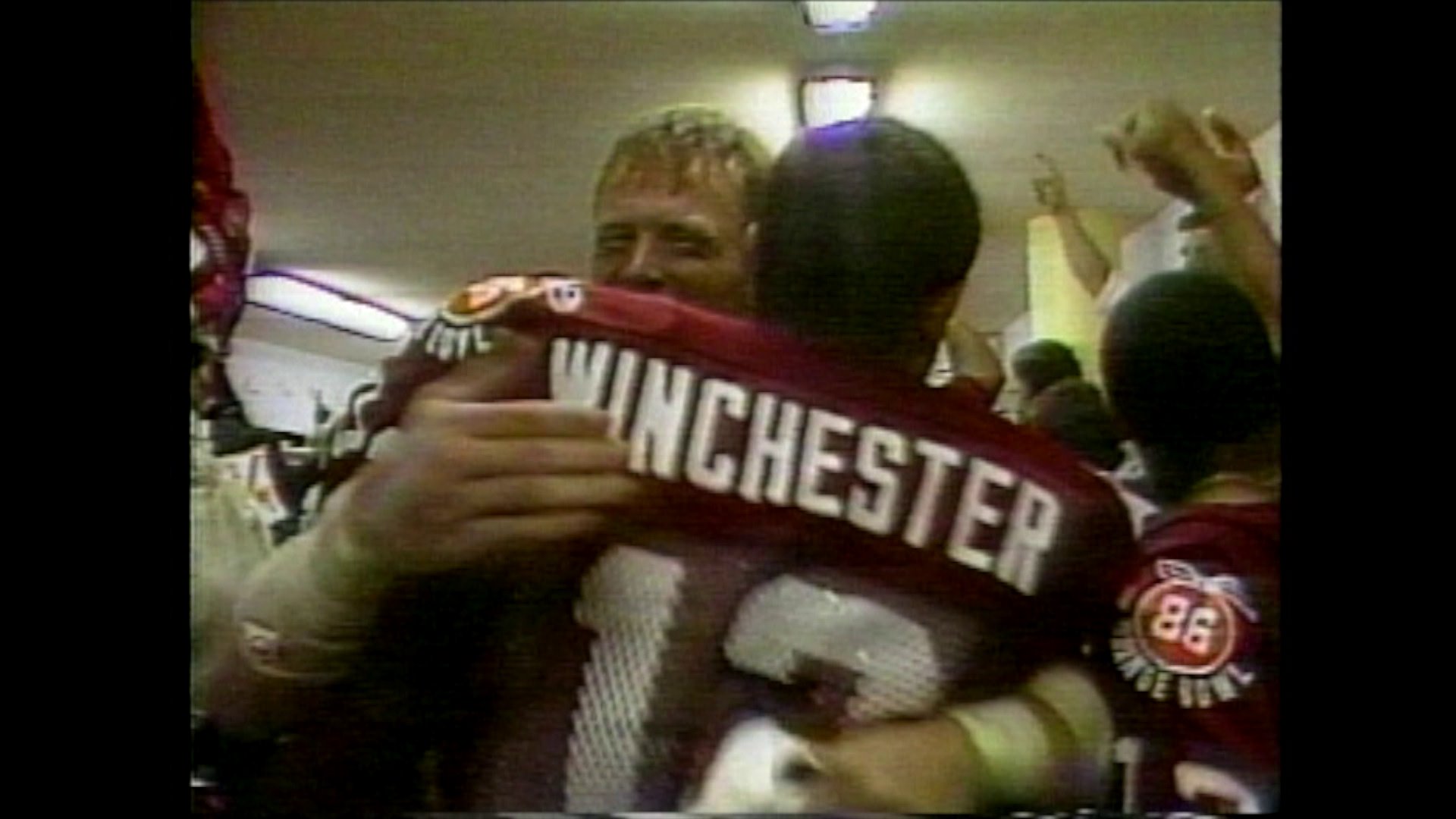 He played football for the Sooners as a punter for the 1985 national championship team.
Not my place to break the news..but the Sooners family lost a member today at the airport. Please pray for the family. They're great people.

— Gabe Ikard (@GabeIkard) November 15, 2016
Confirmed this is former #Sooners punter and father of James Winchester, former Sooner and current Kansas City Chief. https://t.co/Il7Lr6yuBs

— Carey Murdock (@CareyAMurdock) November 15, 2016
https://twitter.com/lancewest/status/798699378462572544
Police said they have not positively identified the suspect but confirmed he was found dead with a self-inflicted gunshot wound to the head in the back of a pickup on the second level of the airport's parking garage.
The Oklahoma City Police Department closed the airport while they investigated, and passengers were asked to shelter in place.
Passengers were eventually bused people from the terminal to a safe spot.
We are going to begin moving people from inside of the airport to SW 67th and Terminal Drive.

— Oklahoma City Police (@OKCPD) November 15, 2016
Operations at the airport started to resume around 6:30 p.m. Tuesday.
Flexible accommodations are available on https://t.co/GiF91yu7NX to Passengers traveling through Oklahoma due to a situation at OKC Airport.

— Southwest Airlines (@SouthwestAir) November 15, 2016
Multiple law enforcement agencies are investigating, including the Oklahoma City Police Department, the Oklahoma Highway Patrol and the FBI SWAT team.