This is an archived article and the information in the article may be outdated. Please look at the time stamp on the story to see when it was last updated.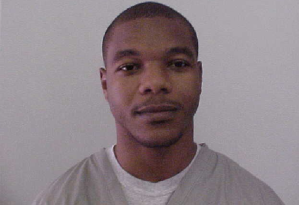 LEXINGTON, Okla. – Authorities are searching for an escaped inmate in southwest Oklahoma.
The search is underway in Cleveland County for the 32-year-old.
Authorities said Ronnie Henderson was not in his cell during a head count at 6 p.m. on Saturday at the the Rex Thompson Minimum Security Unit at the Lexington Assessment and Reception Center.
Henderson is described as African American, 5 feet 8 inches tall and around 160 pounds with black hair and brown eyes.
According to the Oklahoma Department of Corrections, he was serving 40 years in the state prison for convictions on two counts of possession of a controlled substance with intent to distribute, manufacturing a controlled substance and eluding a police officer in Oklahoma County.
Henderson started serving his sentence in December 2007.
Authorities said it's unknown where he might be heading at this time.
Anyone with information about his whereabouts can call ODOC's escapee hotline at 866-363-1119.