This is an archived article and the information in the article may be outdated. Please look at the time stamp on the story to see when it was last updated.
CHOCTAW, Okla. – Authorities are searching for two men in relation to a fatal shooting in Choctaw.
Just before midnight last Monday, the Choctaw Police Department was called to check the welfare of a person lying on the side of the road in the 14200 block of NE 36th Street.
When officers arrived to the scene, they found the body of a man with multiple gunshot wounds. The victim was later identified as 35-year-old Eric Trammel, a local resident of Choctaw.
Choctaw police requested the assistance of the Oklahoma State Bureau of Investigation in working the case, and they are both now trying to identify the two persons of interest captured on surveillance footage.
This slideshow requires JavaScript.
Authorities are also looking for more information on a light-colored 2004 or 2005 Toyota Camry possibly missing the front bumper and with possible damage to the back driver side door.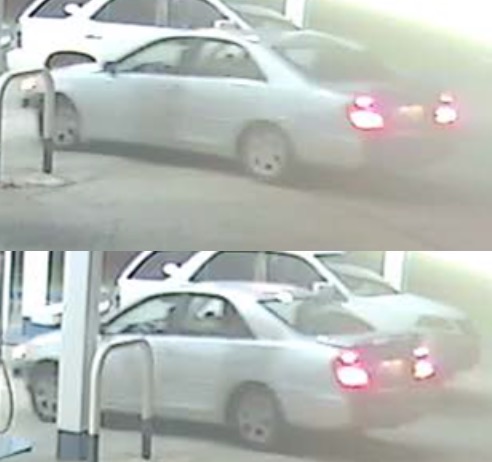 Anyone with information is asked to call the OSBI tip line at 1-800-522-8017.