This is an archived article and the information in the article may be outdated. Please look at the time stamp on the story to see when it was last updated.
LINCOLN COUNTY, Okla. – Authorities are searching for three inmates who escaped from the Lincoln County Jail overnight.
Around 11 p.m. Thursday, officials with the Lincoln County Sheriff's Office say Brian Moody, 23, Sonny Baker, 41, and Mark Robbins, 23, escaped from the jail through the ventilation system.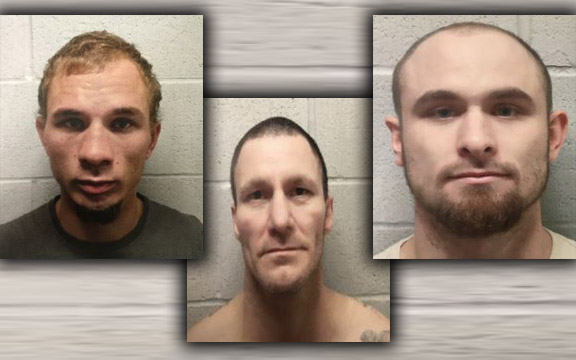 All three men were incarcerated for property crimes.
The suspects alleged stole a 2008 silver Dodge pickup with the Oklahoma license plate AKF-030.
Officials say there was also a loaded glock pistol in the car, so the suspects are considered armed and dangerous
Moody and Baker are from the southwest part of Lincoln County and Robbins is from the Shawnee area.
If you see any of them, please call police.