This is an archived article and the information in the article may be outdated. Please look at the time stamp on the story to see when it was last updated.
OKLAHOMA CITY – Authorities say a fugitive is on the run after his GPS monitor was turned off.
According to authorities, 33-year-old Jermaine Raines led officers on a brief chase Monday night before running into an apartment complex near N.W. 19th and Minnie Lane.
At the time, investigators warned that Raines might be armed.
Officials with the Oklahoma Department of Corrections told News 4 on Tuesday morning that Raines is not actually a prison escapee. Instead, they say he was released from custody but ordered to wear a GPS monitor.
However, department officials say his GPS monitor stopped reporting on May 27.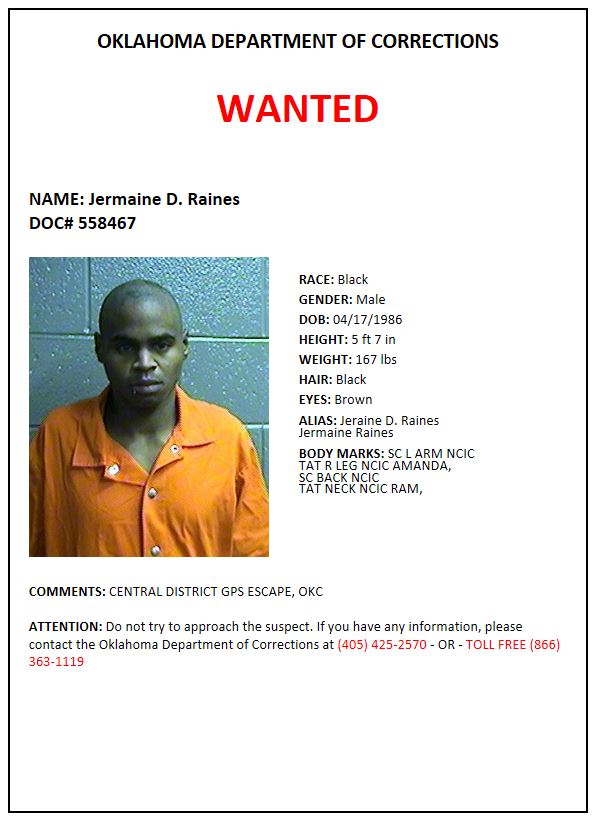 If you know of his whereabouts, contact authorities.