This is an archived article and the information in the article may be outdated. Please look at the time stamp on the story to see when it was last updated.
PAULS VALLEY, Okla. – Authorities are still searching for a missing 8-year-old Oklahoma girl.
Police say Cienna Colungo was taken from her Pauls Valley home by her mother, Jessica Smithers, around 3:30 p.m. Sunday, Oct. 2.
Authorities say Cienna's father has sole custody of her and Smithers is only authorized supervised visitation.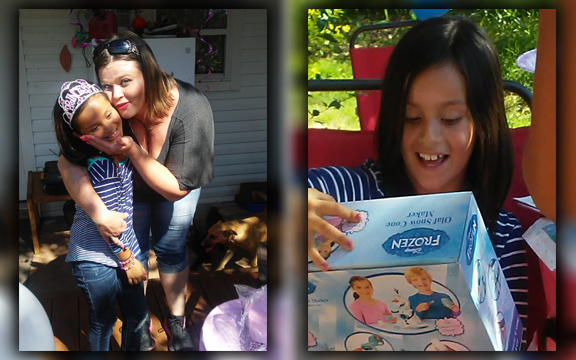 Smithers may be driving a white pickup with a camper shell or a white SUV.
Unfortunately, no tag information is available.
At this time, Cienna is listed as a missing/endangered juvenile.
Officials with the Pauls Valley Police Department say no Amber Alert was issued because Cienna's case does not meet the required criteria.
Anyone with information on the whereabouts of Smithers and/or Cienna is asked to contact the Pauls Valley Police Department at (405) 238-5531