This is an archived article and the information in the article may be outdated. Please look at the time stamp on the story to see when it was last updated.
OKLAHOMA CITY -- We have had a baby boom, of sorts, at News Channel 4.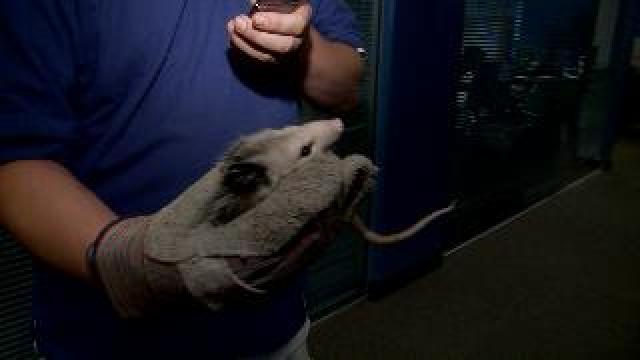 A lovely opossum mama had babies in the KFOR studios. 
Over the past week, employees caught two of the tiny rodents. 
The overnight crew caught a third early Friday morning.
It was spotted running down the
hall but got himself stuck inside the set.
Several employees worked 45 minutes to snag the baby.
He will be re-located Friday afternoon.