This is an archived article and the information in the article may be outdated. Please look at the time stamp on the story to see when it was last updated.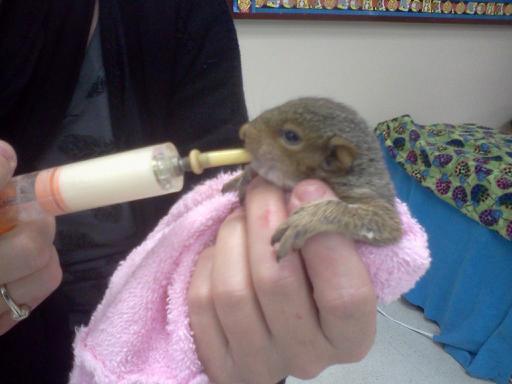 VIRGINIA BEACH, Va. – Hurricane Sandy was tough for a lot of people in Hampton Roads.
It was especially hard on wildlife in the area including baby squirrels.
Our Virginia sister station, News Channel 3, found out about their road to recovery. Watch their full story here.
Local volunteers with the Virginia Beach SPCA are working to get baby squirrels and other wildlife displaced by the storm back on their feet.
They are feeding the animals formula through a bottle and providing the care they need if they were injured.
The SPCA in Virginia Beach said they have only taken in about 12 or 13 squirrels so far but they are sure there are a lot more out there.