This is an archived article and the information in the article may be outdated. Please look at the time stamp on the story to see when it was last updated.
BALTIMORE, Md. (CNN) – A Baltimore police officer is facing felony animal cruelty charges after he slit the throat of a dog that had escaped from a home nearby.
Authorities say Nala, a 7-year-old Chinese shar-pei breed, went missing on Saturday.
The same day, officers responded to a call that a dog had bitten a woman.
Officers were able to restrain the dog using a pole around her neck.
However, officer Jeffrey Bolger cut Nala's throat with a knife, even though she was contained.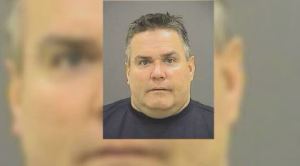 "It was a complete violation of protocol," said Eric Kowalczy, a spokesman for the Baltimore Police Department. "It's not often police speak out against one of their own, but we are all truly appalled."
According to CNN, just before they got to the scene, Bolger was overheard saying, "I'm going to gut this (expletive) thing," according to charging documents.
The dog died from her injuries.
The woman who was bitten suffered a puncture wound on her hand but is fine.
Bolger has been suspended without pay, arrested and charged.