This is an archived article and the information in the article may be outdated. Please look at the time stamp on the story to see when it was last updated.
NORMAN, Okla. - While he is known as one of the legends in Oklahoma football, coach Barry Switzer is back in the news for his love of a country band.
Switzer is offering a $10,000 reward to help one of his favorite country bands find their stolen trailer.
One of Switzer's closest friends, Eric Dysart, is the fiddle player for the up-and-coming country rock band Backroad Anthem.
They were playing at 'Toby Keith's I Love This Bar' on Saturday night when someone stole their trailer from a hotel parking lot.
Craig Strickland, lead vocalist for the band, said, "Our trailer had been wiggled out because we parked a car behind it. But they popped the lock, wiggled the trailer out, scratched the heck out of the car that we were pulling it with and they stole our trailer. Took off with our trailer, probably about $50,000 worth of stuff."
Among other items in the trailer was Dysart's $17,000 violin. The fiddle was made in Europe in 1826 and is a family heirloom, irreplaceable.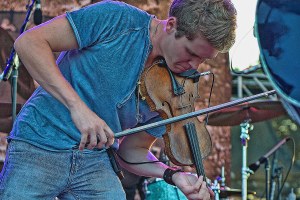 It was a family heirloom, purchased with the hard-earned money of his grandparents.
"It was really special to me," said Dysart. "It's a fiddle I've had since I was 8 or 9-years-old. Just had it the whole time, it's what I've learned most of what I know on. It's such a rare item, made in 1826, it's just a big hit, definitely."
Dysart grew up in Disney, Oklahoma and quickly became friends with coach Switzer.
Switzer said, "I saw him as a prodigy playing at the Oklahoma Opry when he was 11-years-old."
Just like he used to, Switzer and his wife went to see the band on Saturday night.
When he heard what happened, he immediately offered a $10,000 reward for the violin's return.
"No questions asked," said Switzer. "That thief, give it to somebody, I'll give them $10,000, ya'll can split it. I don't give a damn, I want the violin back."
Dysart said, "It's such a huge blessing to be able to lean on him for that and to know that he has our back, especially for the violin."
Right now, the band is playing on whatever borrowed instruments they can find but Dysart says it is not the same as playing on his own violin.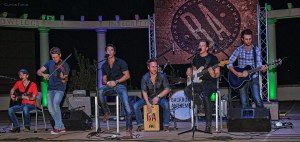 The band is still hoping something good can come out of this setback.
If you want to help Backroad Anthem purchase new equipment, click here to donate.
You can also visit the group's Facebook page.