This is an archived article and the information in the article may be outdated. Please look at the time stamp on the story to see when it was last updated.
SEMINOLE COUNTY, Okla. – A new report details abuse allegations and complaints of mistreatment before a young boy disappeared in 2006. He is now presumed dead as his adoptive parents face murder charges.
Colt Clark disappeared in April 2006 from the home of his aunt and uncle Rebecca and Rex Clark. Investigators have yet to find Colt's body but arrested the Clarks in April 2016.
Rex and Rebecca Clark have pleaded not guilty to the charges filed against them.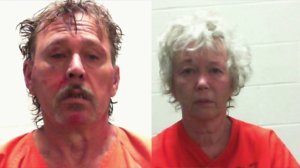 A report from the Oklahoma Commission on Children and Youth says the Department of Human Services received allegations that Colt and his brother Homer "were suffering from issues because of their past alleged abuse."
The report details claims that Rex Clark handcuffed Colt to the bed, "and as a result, everyone got a good night's sleep." That action may have come in response to what Rebecca Clark called "self-mutilation and other inappropriate behaviors such as killing the family's pet bird, starting fires in occupied beds, and prowling around at night with a knife while the other family members slept," according to the report.
"That obviously should have been looked into much more closely," said DHS Spokeswoman Sheree Powell. "It's very easy to look back in hindsight 20/20 and say 'someone could have done this at that point' but that's not always obvious to everyone at the time being. I also say there were lots of other agencies and people involved in their lives. There were actions of many people that could have been taken."
Powell says counselors and law enforcement frequently visited the home and DHS workers made recommendations to the district attorney's office multiple times.
DHS also received reports about Colt and Homer Clark's safety and well-being in March 2006, when the boys were "alleged to be in threat of harm by the adoptive parents."
The report shows a DHS worker visited the Clark residence on April 17, 2016 to check things out but found Colt was "unavailable, due to reportedly being at a relative's home." The worker did find Rex Clark in wet clothes, explaining with slightly slurred speech that he had "fallen in the pond when trying to retrieve an 'almost dead catfish.'"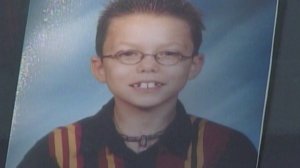 DHS returned on April 20 at which point Rex and Rebecca Clark told a worker Colt had run away.
"You can see in there that there were multiple attempts by DHS to try to locate the family and talk to the family and then when they finally did, family members were lying," Powell said. "They were intimidating another child into lying. So that makes it difficult not only for police but for DHS to try to get to the bottom of what's really happening."
Powell says DHS deserves some credit too, for finding a "creative" way to document abuse on Colt's older brother Homer. Workers recommended treatment for an old dog bite.
As a result, in later interviews, Powell said Homer Clark opened up, telling workers Colt had actually gone missing on March 23, 2006. Homer Clark also told a counselor his adoptive father called him names and cursed at him. DHS also found scars consistent with physical abuse.
Attorney Casey Davis said he wouldn't be surprised if either side uses the new report in the courtroom as the case moves forward, though he can't say which side stands to benefit.
"I see this report mainly as damning to what we've seen is a broken system," into which Oklahomans have paid millions, he said. "No amount of money can compare to the loss of a child when that perhaps could have been avoided if the people charged with watching these situations are on the ball."
The Clarks are due back in court Feb. 7.