This is an archived article and the information in the article may be outdated. Please look at the time stamp on the story to see when it was last updated.
OKLAHOMA – The Better Business Bureau is warning Oklahomans of the 12 Scams of Christmas.
As the holidays approach, there are some people who take advantage of the season by targeting consumers with holiday-themed scams.
With all the gift-buying and celebrating during the holiday season, it can be easy to mistake a phony e-card or bogus charity for the real thing.
"I think there are always going to be a new wave of scams. They're always the same scams but with new tricks," said Sean Rose with the Better Business Bureau of Central Oklahoma.
One of the biggest scams hitting right now is fake delivery notifications to your email from FedEx, UPS or the U.S. Postal service.
"You click on it. It takes you to a whole fake website. It's like a lookalike website, and you go in and start punching in your information," Rose said.
Once all of your information is in, the scammers can take over your phone or computer and steal your identity.
And, 'tis the season for fake apps trying to take your money.
There are hundreds of apps this season that are trying to send you a 'deal.'
Big box retailers like Dillard's, Footlocker and Nordstrom are falling victim to app thieves.
"There are a lot of these fake apps that look like discount store retail coupons. You'll go in there, and it will ask you for your email address and your credit card information and, as soon as you put that in, your identity is going to be stolen," Rose said.
The BBB said doing a little extra research can save you hundreds of dollars.
"You'll want to check the publisher of the app either on the Google Play store or the Apple store, and that will be able to tell you, okay, here's this publisher. It actually came from Best Buy, or it's actually from this retailer," Rose said.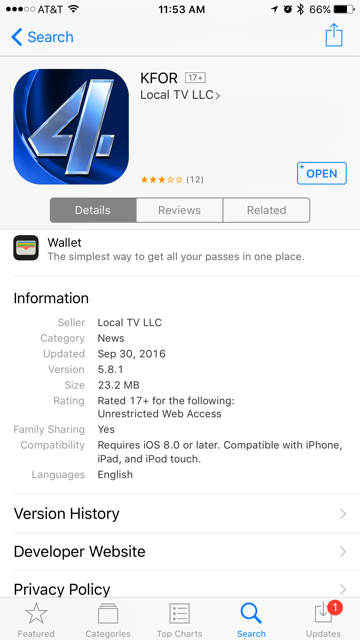 Other holiday scams hitting hard this year include:
Phony charities
Fake holiday job listings
Fake letters to Santa
So, on top of the shopping stress, you'll have one more task to worry about.