This is an archived article and the information in the article may be outdated. Please look at the time stamp on the story to see when it was last updated.
OKLAHOMA CITY – The biggest pumpkin in the state can now been seen at the Oklahoma City Zoo.
To mark Oklahoma's biggest Halloween celebration, the Oklahoma City Zoo and Botanical Garden will display the biggest pumpkin in the state.
The 940 pound pumpkin was grown by Jacob Marintzer from Manhattan, Kansas. He and his family delivered it to the zoo Saturday.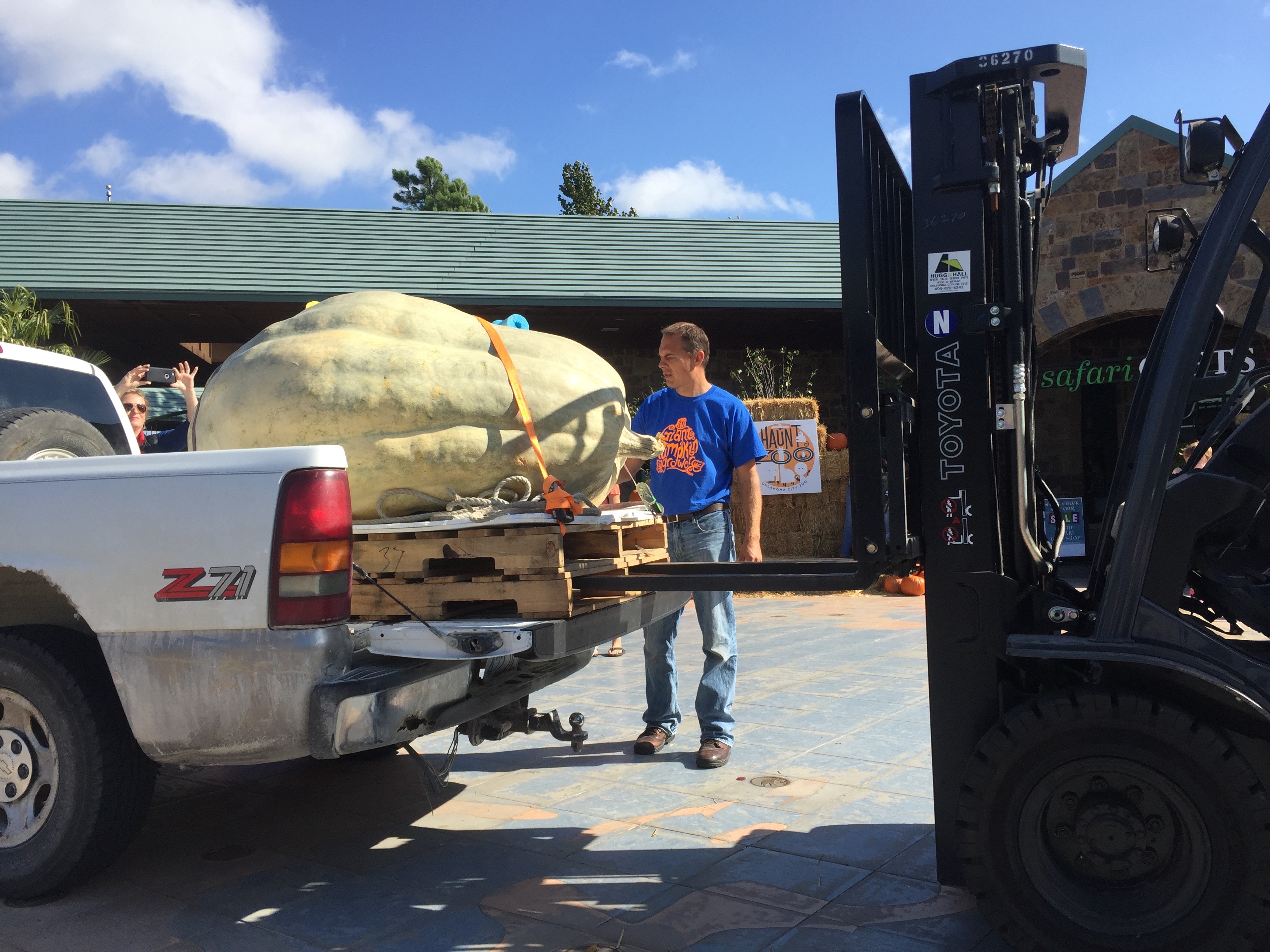 The massive gourd was carefully transported 287 miles by truck and transferred by forklift onto a stage of hay bales where it will be proudly displayed in the zoo's global plaza.
Zoo guests will be welcomed to see the mega pumpkin up close and pose for pictures.
Those who tag their "gourd"geous photos on Facebook, Twitter or Instagram with #HauntTheOKCZoo will have a chance to win an original animal painting created by one of the zoo's animal artists.
One winner will be randomly selected and notified on November 5.
"My family and I are incredibly excited that the Oklahoma City Zoo heard about our pumpkin and wanted to feature it as part of their Halloween celebration," said Marintzer. "Growing this pumpkin has been a lot of fun for me and my family and I'm happy to know it will bring smiles to thousands of others."
"For our 33rd Haunt the Zoo we wanted to do something big. Featuring the biggest pumpkin in the state does that. We had a hard time finding big pumpkins grown here in Oklahoma but found a great one in Kansas. Next year we're hoping for an even bigger one that's homegrown," said Dwight Lawson, executive director/CEO of the Oklahoma City Zoo. "Featuring this pumpkin also seemed like a natural way to highlight our commitment to all things botanical as well as just show something incredible."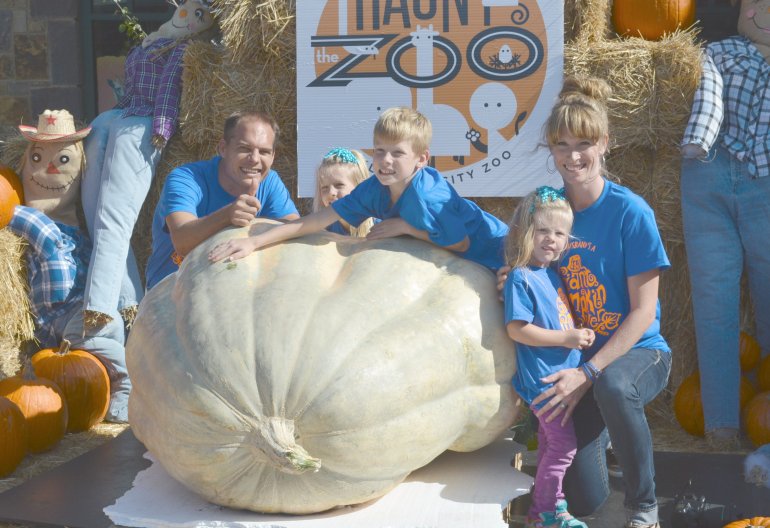 Haunt the Zoo has grown in both popularity and size to become Ok
lahoma's #1 trick-or-treating destination, officials with the zoo said in a media release.
Over the past three years, a total of 81,522 guests have attended.
Each night excited children and adults take to the trail to discover 21 family-friendly themed booths and collect candy from volunteers.
Haunt the Zoo, presented by Wiggle Safe by Kohl's Cares, provides a safe trick-or-treating adventure in an unconventional environment.
Tickets are required for all guests ages 2 and up.
Admission for trick-or-treaters of any age is $7 and includes the official treat bag required for collecting goodies.
Admission for non-trick-or-treaters is $4.
All children must be accompanied by a supervisor age 16 or older.
Tickets are on sale through October 31 in the Zoo's Guest Services office or online at www.okczoo.org.
Discounted tickets are available for ZOOfriends' members at www.ZOOfriends.org until October 25.
For more information, call (405) 425-0262.