This is an archived article and the information in the article may be outdated. Please look at the time stamp on the story to see when it was last updated.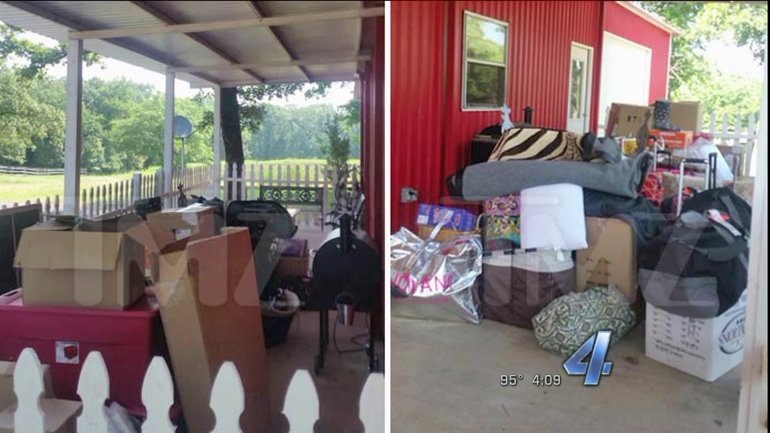 TISHOMINGO, Okla. — Blake Shelton has allegedly kicked Miranda Lambert to the curb.
TMZ snapped a photo of Miranda's stuff packed up on Shelton's Tishomingo ranch porch.
TMZ says Blake hasn't been at the ranch since the divorce was granted last week. But when a ranch hand told him Miranda hadn't removed her belongings, he ordered his staff to pack it up and have it taken away.
Reportedly, the couple's pre-nup has Blake staying on the ranch and Miranda moving to Nashville.