This is an archived article and the information in the article may be outdated. Please look at the time stamp on the story to see when it was last updated.
BLANCHARD, Okla. - Blanchard police are warning residents to watch out for a man they believe is posing as a police officer.
Police said they're getting reports of a man posing as a police officer in an unmarked SUV.
So far, the man has been pulling over women late at night.
Blanchard police said all of their vehicles are well-marked.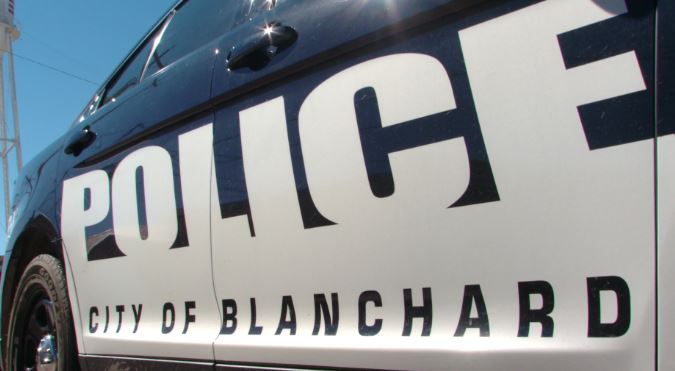 "Nobody is allowed to work traffic in an unmarked unit without uniform," said Chief Stacey White.
It's a rule applying to all Blanchard police officers.
That's why they believe someone is posing as an officer, pulling women over late at night in an area along the eastern edge of town.
"In each case, he has a single, red, rotating light on his car," White said.
The man is driving a white or black Tahoe that is unmarked.
He's reportedly wearing a black shirt and a black cap with the word "police" on it.
He also reportedly has a gun on his hip.
"We only have a specific uniform," White said.
White said all officers are also tracked with a GPS.
"If someone calls in and says, 'I'm being stopped here in Blanchard,' and they call our dispatch, we can tell them if that's our officer or not," White said.
So far, Blanchard has had three reports of the suspicious man.
"Everyone who has made contact has been suspicious enough of him that he's broke off contact," White said.
In one case, the woman was so suspicious of the man that she just drove off.
White said it's important for everyone to be careful.
He said, if something doesn't feel right, never hesitate to call police.
"Someone with a red, rotating light, I don't know any agency in the area that is using that," he said.
If you have any information on who this person may be or if you've been pulled over by this person, you're asked to contact the Blanchard Police Department.
Blanchard police said they do have a couple of unmarked vehicles, but those units are not used for traffic stops and are definitely not used after dark.
They have also been checking with other agencies and, so far, none have been in the area making traffic stops.