This is an archived article and the information in the article may be outdated. Please look at the time stamp on the story to see when it was last updated.
OKLAHOMA CITY – Following a teacher walkout, education officials say they are still in desperate need of teachers.
In March, the Oklahoma Education Association announced that it was seeking a $10,000 pay raise for Oklahoma teachers over three years, a $5,000 pay raise for support professionals over three years, a cost-of-living adjustment for retirees, and the restoration of funding for education and core government services.
OEA announced that it was tentatively planning a teacher walkout for April 2 if legislators didn't meet those demands.
Days before the walkout was set to begin, Gov. Mary Fallin signed a bill that raises teachers' salaries by an average of $6,100. It also gives $1,250 raises for support staff and adds $50 million in education funding.
Although the bill almost reached the salary goal, organizers said it did little to restore education funding that has been cut for nearly a decade.
For nine days, thousands of educators and supporters headed to the Capitol to demand an increase to education funding. However, the walkout came to a sudden end.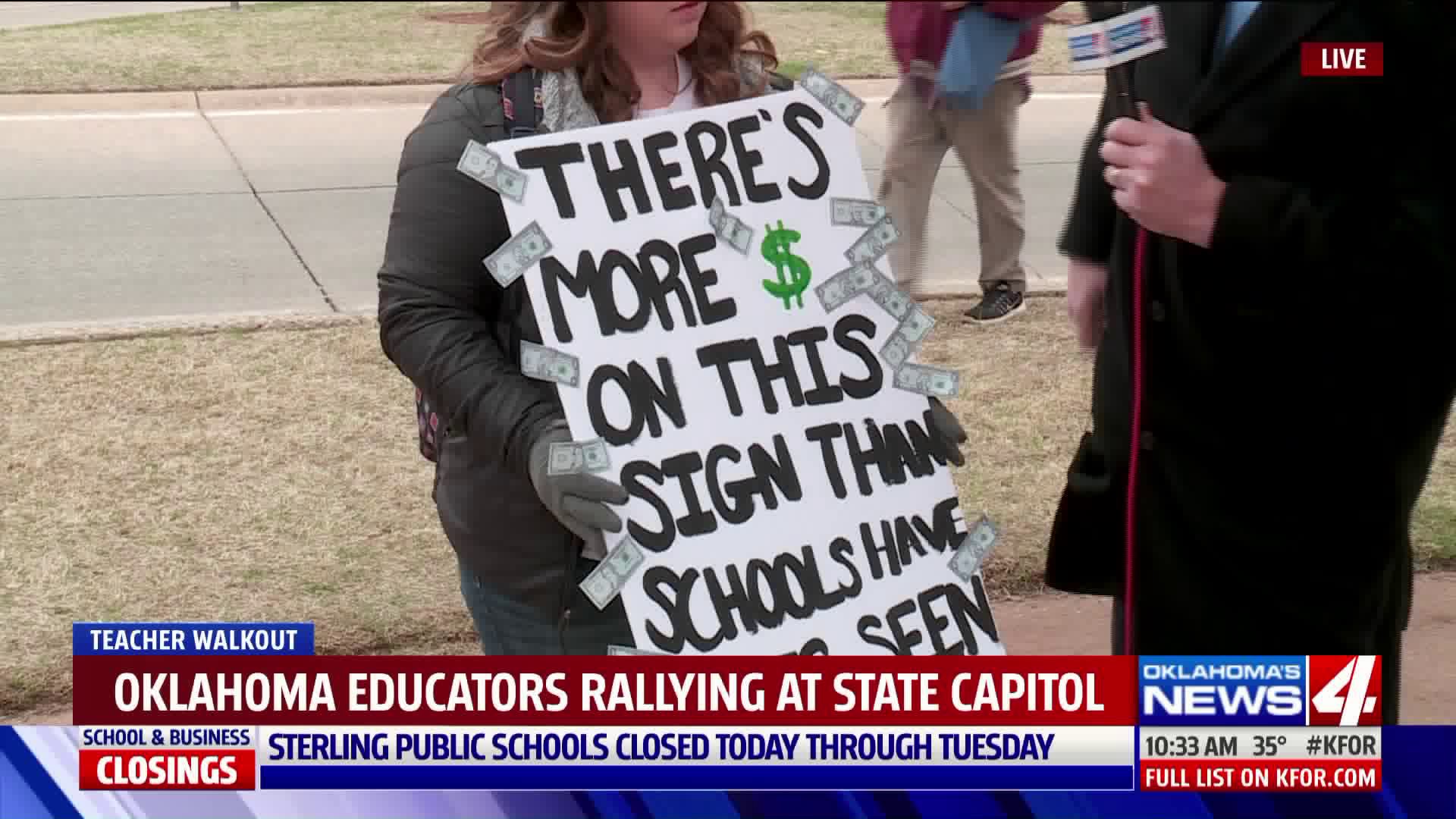 As a result of little legislative movement regarding educational funding, dozens of teachers announced that they would be leaving the classroom or moving to teach in other states.
Before the school year began, more than half of superintendents surveyed by the Oklahoma State School Boards Association said that teacher hiring was worse this year than last.
"What we are seeing and what we are experiencing in Oklahoma right now is the full weight of this crisis of a teacher shortage that we've been warning about for the last three and half years," State Superintendent Joy Hofmeister said. "In 2011-2012, there were only 32 requests made of school districts. That means that, 32 times, they could not find statewide someone to fill a position that was applying with certification already in place. Look at where we are today. We have – in just three months of June, July and August – school districts have had to recruit someone 2,153 times and bring them to the state board."
Hofmeister said the need comes amid local school boards being unable to fulfill positions.
"When you have 500 unfilled positions, that means that they have not even been able to recruit someone to become emergency certified and step in. Those would be classes that have been, either been combined with growing class sizes yet again or there have been programs that would have been completely eliminated," she said.
On Tuesday, the Oklahoma State School Boards Association announced that the Department of Education approved another 100 emergency teaching certificates.
In all, 2,816 emergency teaching certifications have been approved this school year.
The @oksde board approved 100 emergency teaching certificates today. That brings the school-year total to 2,816. #oklaed

— OSSBA (@OSSBAoklahoma) November 27, 2018