This is an archived article and the information in the article may be outdated. Please look at the time stamp on the story to see when it was last updated.
OKLAHOMA CITY – The Oklahoma Board of Health announced that it will hold a meeting next month, and many believe that medical marijuana may be on the agenda.
The Board of Health announced that its next meeting will be held on Aug. 1 at 3 p.m. at the Oklahoma State Department of Health.
The agenda for the meeting has not been released, but many suspect board members will be discussing medical marijuana at the event.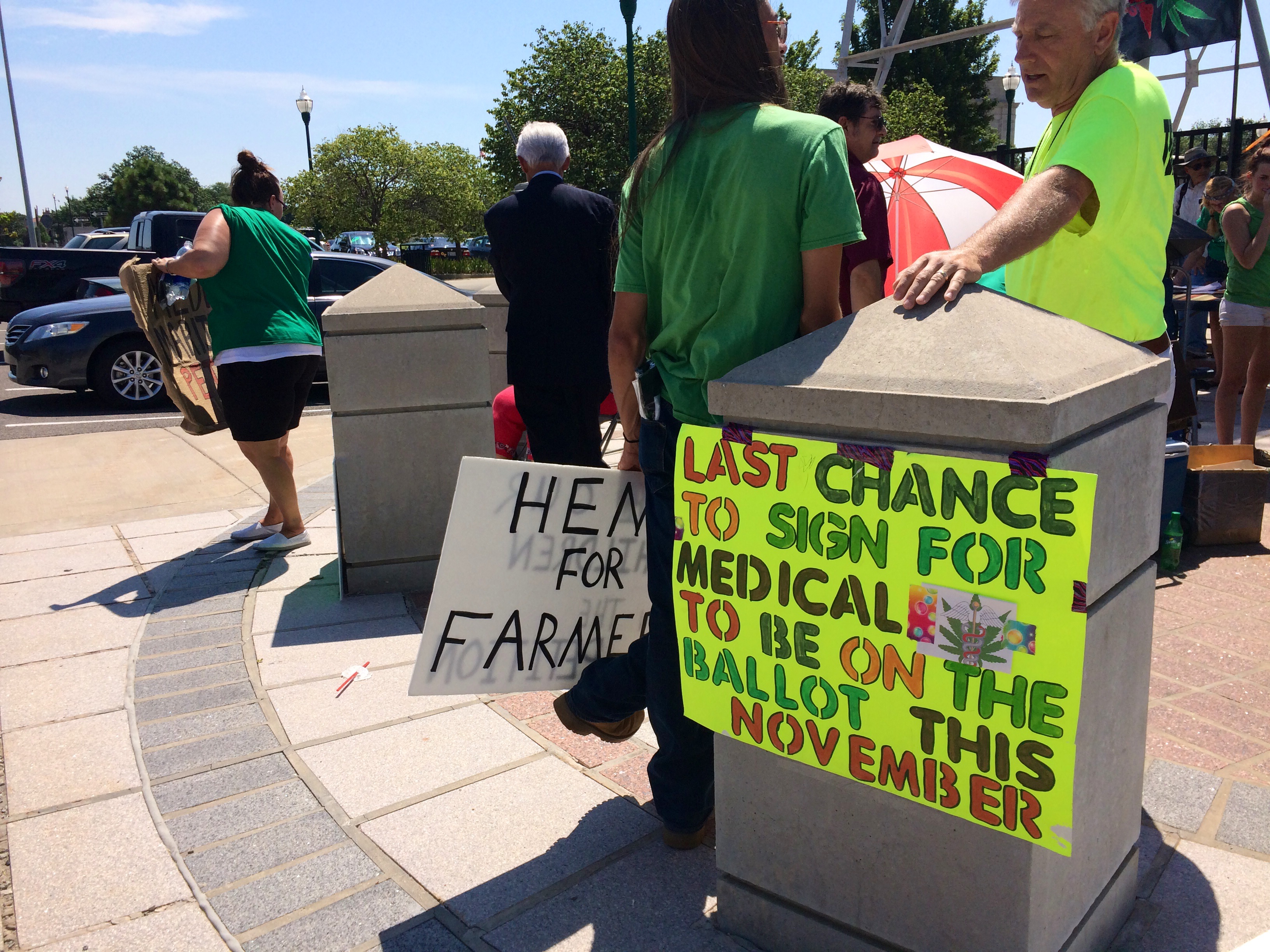 Last month, voters across the state approved  State Question 788, which legalizes the use of medical marijuana for certain patients who are able to obtain a license.
Earlier this month, the Board of Health approved emergency rules on medical marijuana, with two specific exceptions.
Under the new emergency rules, smokable forms of medical marijuana would be banned from being sold in dispensaries. According to Interim Health Commissioner Tom Bates, licensed medical marijuana users would still be allowed to use it if it was grown themselves.
"To allow smokable forms would be a step back as protectors of public health in Oklahoma and certainly reasonable people can differ on that," Commissioner Bates said.
On July 18, Oklahoma Attorney General Mike Hunter advised the board to convene a special meeting to amend the controversial rules.
According to Hunter, the current rules provide provisions which are inconsistent with the language of State Question 788 and the State Board of Health acted outside of its authority when it voted to implement them.
"Although I didn't support State Question 788, the people of the state have spoken and I have a legal duty to honor the decision made by the electorate. My advice today is made pursuant to that responsibility as attorney general," Hunter said in a statement. "Moving forward, I encourage all stakeholders to engage with the legislative working group looking at medical marijuana to ensure they have their concerns and recommendations heard and addressed by the legislature."
In a letter sent to Interim Health Commissioner Tom Bates, Hunter said the board's role in limiting the forms of marijuana products is confined to food and safety standards that are in line with food preparation guidelines. This would not apply to prohibiting the sale of smokeable, vapable, edible or other forms of marijuana.
"The board has not been given any express or implied statutory authority to impose additional requirements on licensees. Thus, the board rules improperly require every licensed dispensary to have 'a current licensed pharmacist' present 'on-site at least 40 hours per week,'" Hunter said.
Other concerns outlined in the letter included the restricting of dispensaries to limited locations and prohibiting dispensaries from co-locating with other businesses.