This is an archived article and the information in the article may be outdated. Please look at the time stamp on the story to see when it was last updated.
[protected-iframe id="aa9a73eb906ee258d60c7ba31ae03edd-29519643-31344442″ info="https://assets.scrippsdigital.com/cms/videoIframe.html?&host=www.kjrh.com&title=Body%20cam%20footage%20released%20in%20Muskogee%20officer-involved%20shooting&uid=b1febd3385cc461b9543a02107b58ef3&purl=/news/local-news/investigation-continues-into-deadly-muskogee-officer-involved-shooting-at-restaurant&story=1&ex=1&s=kjrh" style="position:relative;" class="scripps_iframe_embed"local&width=600&height=360″ width="600″ height="360″ ]
MUSKOGEE, Okla. – Authorities in eastern Oklahoma have released body camera footage of a deadly officer-involved shooting at a Muskogee restaurant.
Shortly after 2 p.m. on Monday, police in Muskogee were called to the 'I Don't Care Bar and Grill' for a man wanted on outstanding warrants.
Police say Andrew Kana was wanted in Idaho for assault and battery with a dangerous weapon, and was wanted in Oklahoma for domestic assault and battery by strangulation.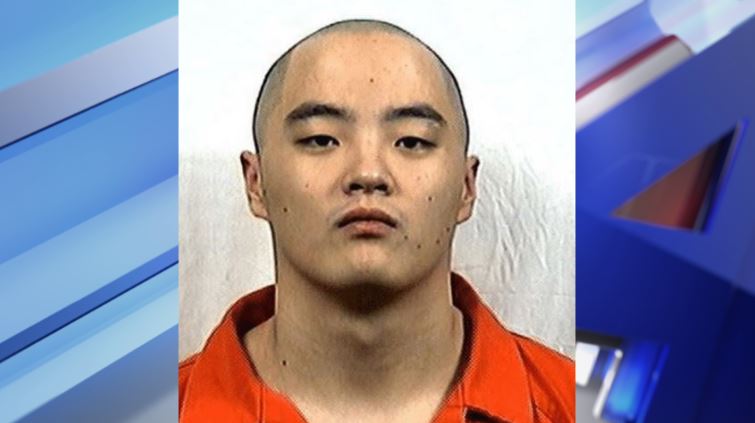 Officers got to the restaurant and attempted to arrest Kana.
Investigator say Officer Ron Yates told Kana to come out of the restaurant peacefully as he appeared to be reaching for a weapon.
Authorities say Kana pulled out a small pistol and was shot by officers. He died at the scene.
Body camera footage released by the Muskogee Police Department shows Yates visibly shaken and upset after the shooting, even breaking down into tears in the parking lot.
"I just didn't want to ever have to shoot anybody, chief," Yates is heard saying on the footage.